It's a slow, rainy weekend, so I've spent a bit of time today getting back to some VHS archiving/digitization, a project I paused due to the move a year ago. I had to watch quite a lot of this to figure out what it was, because there was a lot of disjointed B-roll, and then a looooong stretch of me (and this is back when I had some hair, man) doing what sounds like a video letter to someone describing my job.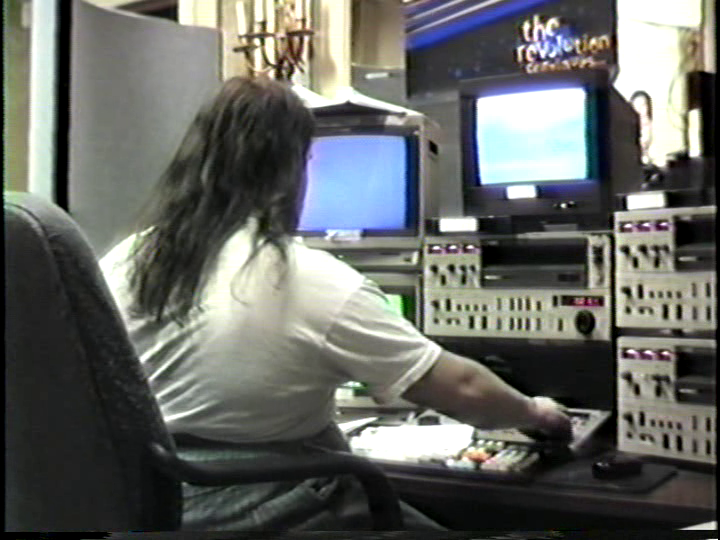 It's kind of random and rambly, and was shot at 3:00 in the morning with bad weather inbound. The intention was obviously to edit it together at some point. A lot of things in the video, including some computer screens with the actual date on them, indicate April 1995 (ironically, a year before the Fort Smith tornado that proved to be much more memorable than whatever weather arrived that night).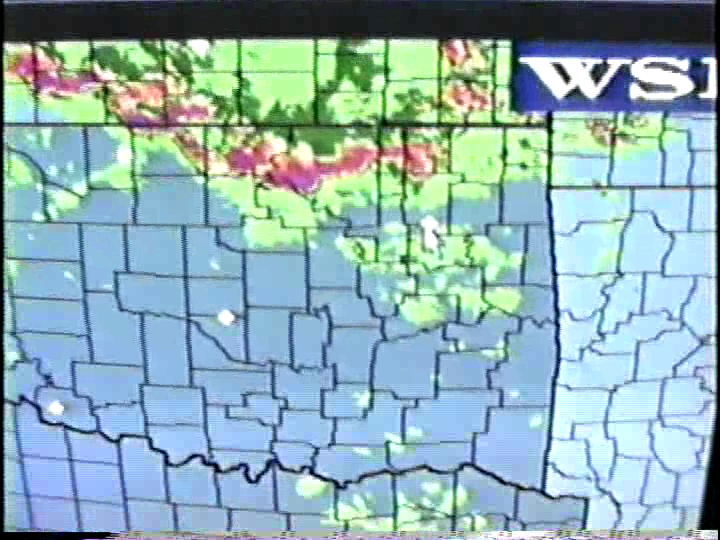 I couldn't figure out for whom the letter was intended, until I kept hearing an unusual amount of photography terminology – at a time before I was shooting commercials for the station – and finally realized this was might have been something I was putting together to send to my grandfather before he passed away. (He was a professional photographer.) I can't tell if I was trying to make it sound like I had a zillion responsibilities, or if I really had more responsibilities than I remember from this distance…or if I had a few responsibilities that I was taking super-seriously. In hindsight, life was so easy then.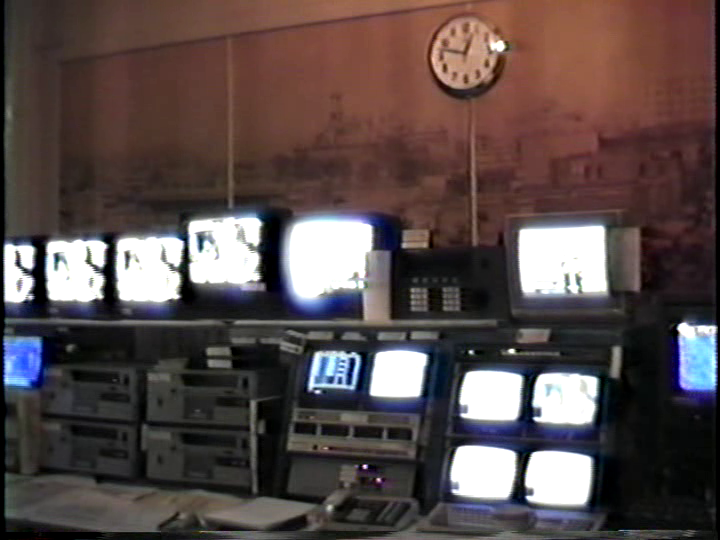 I don't remember finishing this. I might see if there's a way to whip it into less-rambly, more watchable shape and put it on YouTube or something. Or maybe I do a one-take-and-done real time reaction video, as-is, warts and all, 25 years later, break it up into smaller, digestible chunks…I don't know. It's weird running across stuff like this because you don't want to just discard it. It's an invaluable time capsule…but with the intended recipient long gone, it's a bit awkward…who does it have value to aside from me? Maybe there's a way to make it a time capsule so my kids can see who I was at that time in my life.