Because that's something I seldom bring up here, right? Except…there have been a few changes to the schedule.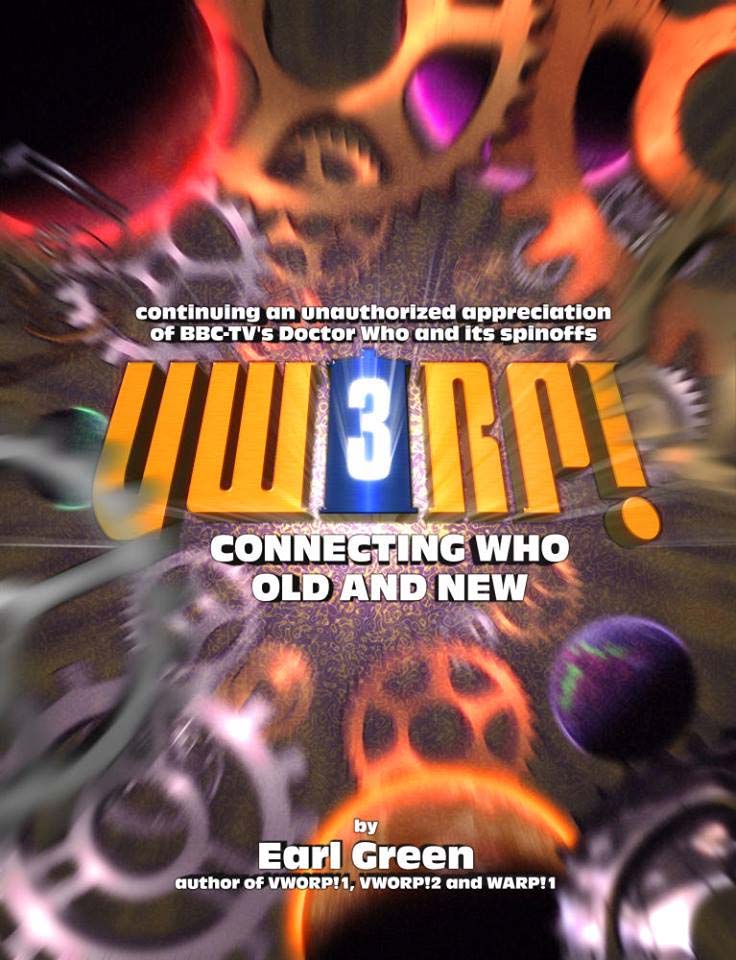 With Peter Capaldi announcing that he is not only leaving, but his final episode will be this year's Christmas special, VWORP!3 will be gaining a subtitle along the lines of "The Capaldi Years" and has slid back to January 2018. In line with the rethink of the WARP! series, VWORP!3 will be a thinner book that its predecessors, and it'll cover four main topics:
The Peter Capaldi era on TV
Class
Big Finish audios featuring new series Doctors (10th Doctor stories, War Doctor stories)
Big Finish audios featuring other new series characters (UNIT, Churchill, Torchwood)

There will be two exceptions to that last category: "Jago & Litefoot & Strax" will be held back to accompany reviews of the rest of Jago & Litefoot (we may be talking about VWORP!5 here), while the Classic Doctors, New Monsters audios will be included when we pick up coverage of Big Finish's classic series audios in VWORP!4. (VWORP!4 may well be 80% audio and 20% TV coverage.) Just this morning, Big Finish announced "[N]th Doctor Chronicles" for the ninth, tenth and eleventh Doctors, which look like they'll be taking a shape more akin to the Companion Chronicles than to the full-cast audios, but those too will likely be in VWORP!3.
WARP!2 should be out in spring 2017. It's pretty much in the bag, though I'm tightening things up in editing. WARP!2 is all about Star Trek: The Next Generation, without the deviations into other, non-Trek fare that WARP!1 indulges in; this pattern continues with WARP!3 (Deep Space Nine) and WARP!4 (Voyager); I'm not expecting either of those two to land before the beginning of 2018, but hey, you never know. WARP!5 will cover Enterprise in its entirety, along with – at last – the fan films that kept the Trek flame burning during that franchise's most recent "wilderness years". WARP!6 will cover whatever Discovery has done up to the point of publication, and the realization just hit me that I'm talking about books that I'll be writing about Star Trek when I'm almost 50 years old.
So…what, if anything, steps forward to take up the "late 2017" publishing slot left open by VWORP!3, you ask? The answer: it'll be one of these lucky contestants.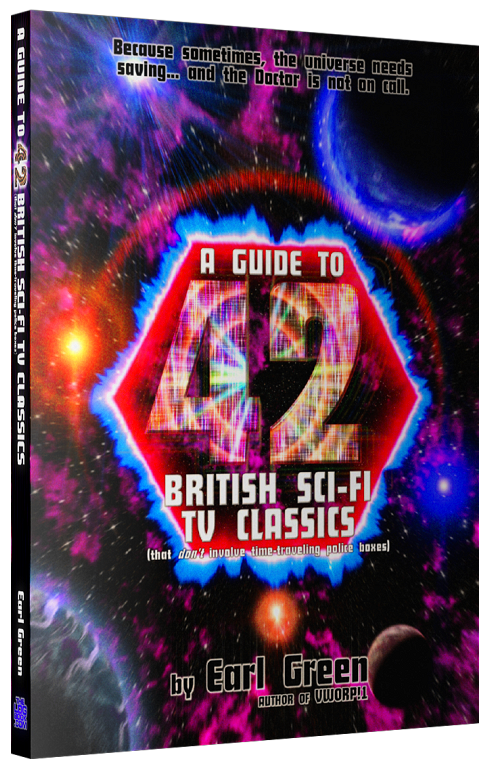 The Guide To 42 British Sci-Fi TV Classics is further along than Funky Future (which will cover American sci-fi, superhero and fantasy TV series and one-off TV movies from the 1970s), but both are being written in parallel; whichever one of them gets done first gets that fall 2017 slot. These two will both be the last "big" books along the lines of VWORP!1 and VWORP!2, which are very large books that also double as bludgeons because they're so heavy.
And in and around all of this, I keep podcasting too. It's a very odd flavor of insanity, this "creativity" you hear so much about.
So, your TL;DR takeaway is:
Spring 2017 – WARP!2
Fall 2017 – either The Guide To 42 British Sci-Fi TV Classics or We Came From A Funky Future (but probably the former)
January 2018 – VWORP!3: The Capaldi Years
Later in 2018 – WARP!3
It's good to keep somewhat busy.