It's been raining for two days, and will rain for two more, if the forecast is even remotely right. My baby curled up and went straight to sleep, and I realized that the sight of my kids sleeping triggers an instinct in me…
…you thought I was going to say "to stand guard and watch over them", right? Aw hell no. It's an instinct to nap at the same time. While I can. It's something that kind of overwrites your DNA when you stay home with an infant: either nap while you have the chance, or get something done somewhere in the house.
And with the rain beating down 24/7, let me tell you, that switch gets flipped solidly to "nap". Surrounded by cats.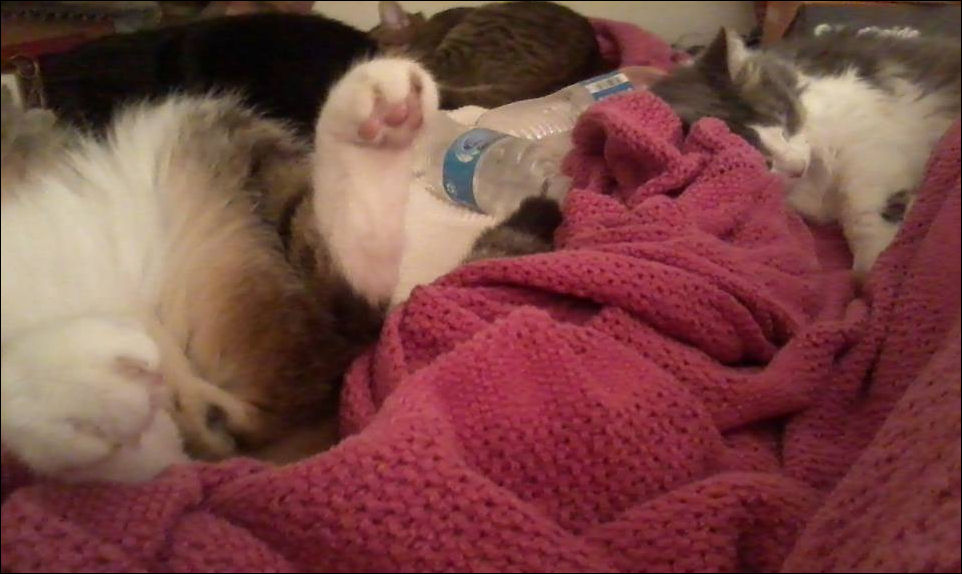 Enjoy, then, this fine view of Obi's junk.