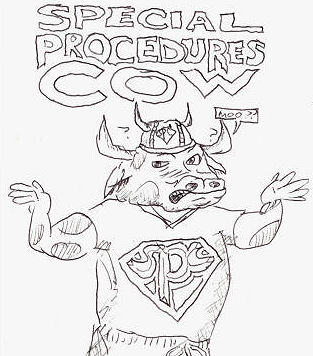 As mentioned before, Special Procedures Cow is an incredibly amateurish little comic strip in which I blow off steam (and mercilessly rehash inside jokes) at/about work. This installment gets a bit weird, but is based on the true story of… feedback… I received from one of the full-time (i.e. non-contract) employees when I tried to replace their Windows XP computer with a newer, faster, shinier Windows 7 computer.
The result… is this.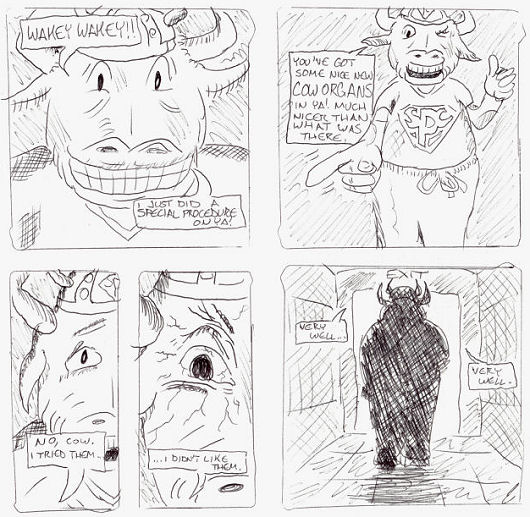 Don't ask where the cow organs came from. Don't. even. ask.