Power UP! Today was a day of dusting, battery compartment cleaning, screen-cleaning and general getting-ready for this weekend's OVGE event in Broken Arrow. Everything, even my finicky Coleco Donkey Kong Jr. tabletop, is ready for action.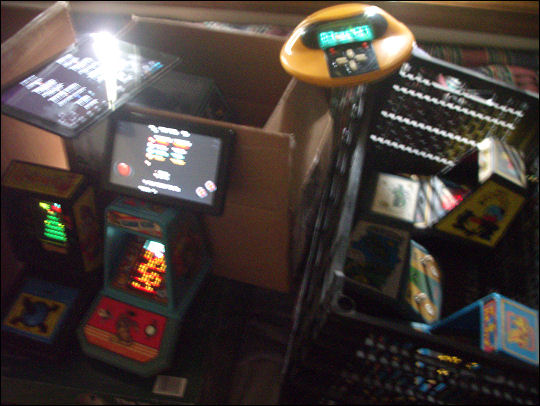 The theme of my display for this year is how much portable gaming has changed. (Spoiler alert: it's changed a BUNCH.)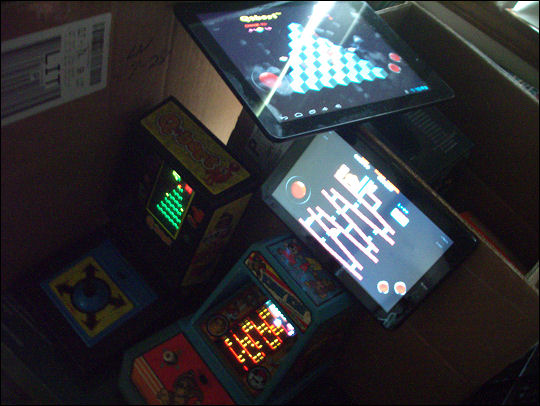 Extra batteries are on standby, and the mini-arcade is at the ready. Are you?