You think I don't have reach and influence? 😆 Check this out:
So the current rightsholders to the Coleco name became so verklempt with nostalgia upon hearing of my PDF Unplugged plans for OVGE, they made this announcement on Twitter, surprising 40-somethings the world over and confusing the crap out of everyone else: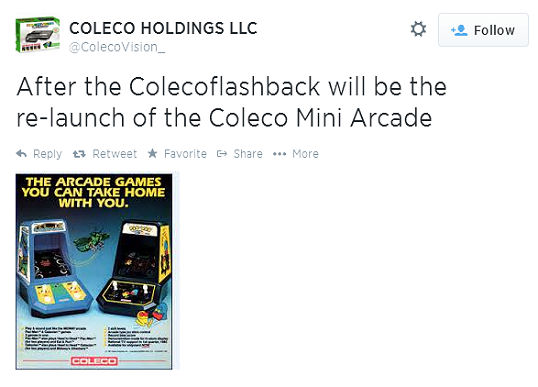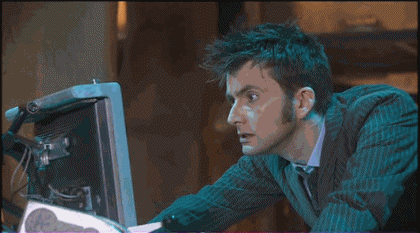 Now, this could have ups and downs. Excalibur Electronics revived the form factor of the Coleco mini-arcades about ten years ago, resulting in these somewhat chunky "homage-at-best" games…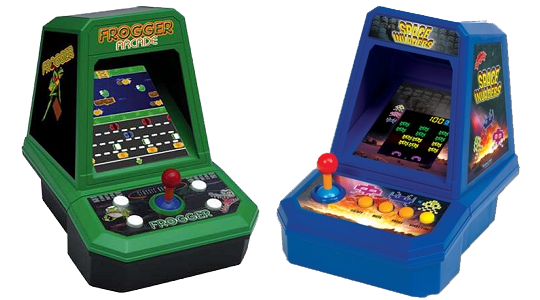 The shape was off, the size was off, and perhaps most noticeably, Frogger was very different from its original Coleco mini-arcade form. Coleco had never done Space Invaders, so it had no precedent to live up to – no, actually, wait: if Coleco had done Space Invaders, they would've used accurate side art and marquee artwork.
I'd accept a radical change if they'd consider putting something along the lines of a cheap single-purpose mini-tablet in there running an emulator to a little LCD screen. Otherwise, it's not so much nostalgia as it is the portable gaming equivalent of New Coke.
You can read more about the originals here. And, ahem, you'll be able to get your hands on the originals and play them this weekend at OVGE.