Well, okay, it's not a real cattery. Seems like it sometimes, though…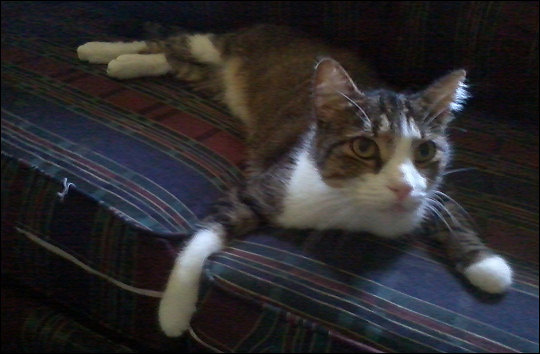 Obi says it's just too hot to run outside this summer. Seriously. Not even once.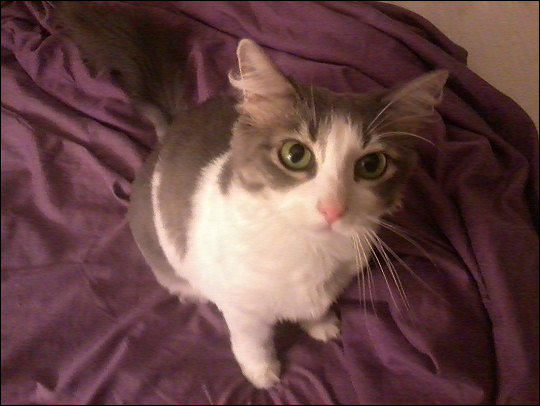 Maria says this bed is awfully comfy.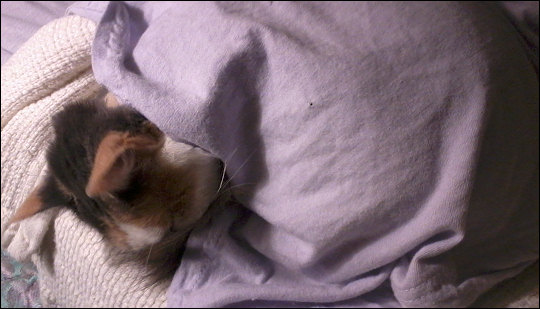 Olivia agrees. Or at least she will when she wakes up…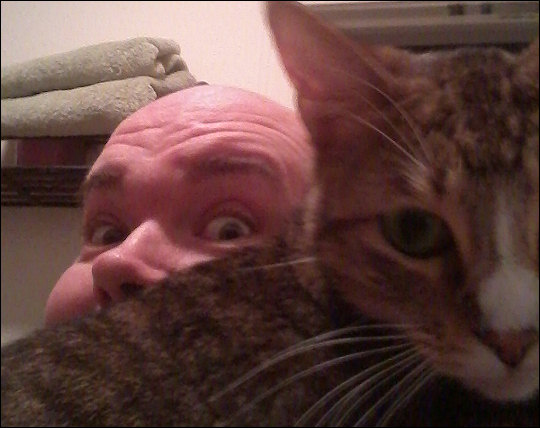 Portia = photobomb cat extraordinaire. That's okay, you didn't need to see my face anyway.
Puck was unavailable for comment.