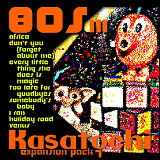 The way the world's going these days, does anything, in fact, make more sense than '80s music run through the filter of '80s video game systems? I think not. Therefore, here is the best Kasatochi '80s EP yet.
1 – Africa
2 – Don't You (Forget About Me)
3 – Every Little Thing She Does Is Magic
4 – Too Late For Goodbyes
5 – Somebody's Baby
6 – I Ran
7 – Holiday Road
8 – Venus
I hope you dig the "Africa" cover especially. Very hard to get that song sounding authentic, in terms of either percussion or reverb. I was really jazzed about the results.
Venture forth to the dedicated Kasatochi page and download it all for free.
Coming soon: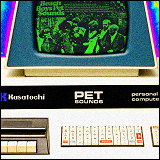 …yes, again, the entire album, wrapped in the best Kasatochi album cover ever.