It's been waaaaay too long since we invaded the arcade, so today the boy and I capped off a weekend-o-fun together by heading to Fayetteville to mash some buttons and blow stuff up.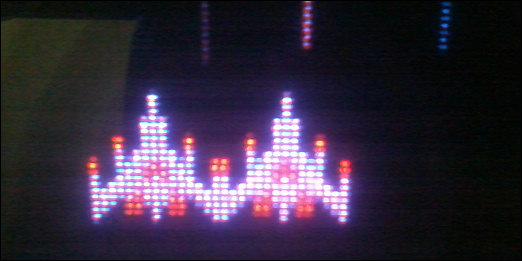 They've got some new arrivals and some fresh fixes at Arkadia, including the long-awaited (by me, anyway) reawakening of GORF.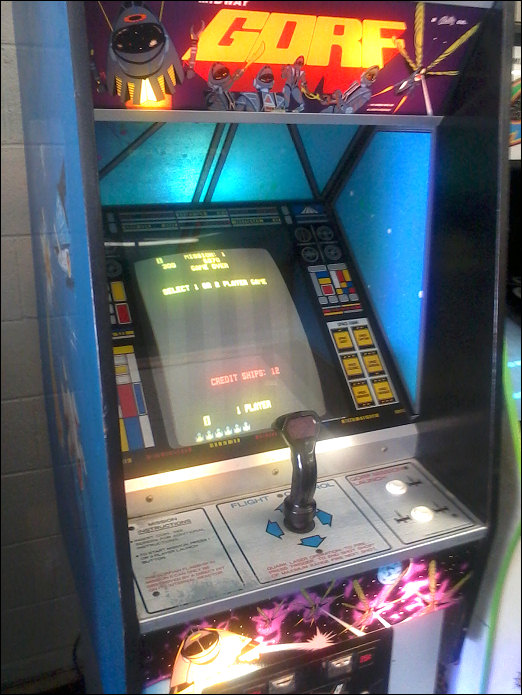 It's right next to Sinistar, making that possibly the loudest corner in the whole place. Gorf machines have always been, in my experience, very loud things of blasting beauty.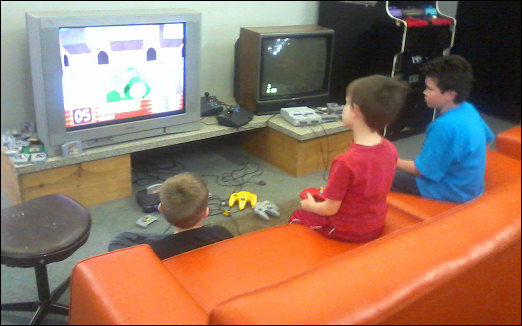 So loud, in fact, that the combination of Gorf's robot voice and Sinistar's… Sinistar voice… finally scared Little E to the new couch area at the back, where he found friends his age with whom to bond over N64 and SNES games. Little E already thought Arkadia was cool. Now he thinks it's cooler than home.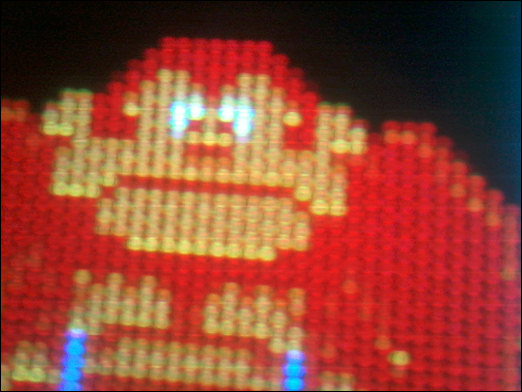 I found some old friends too…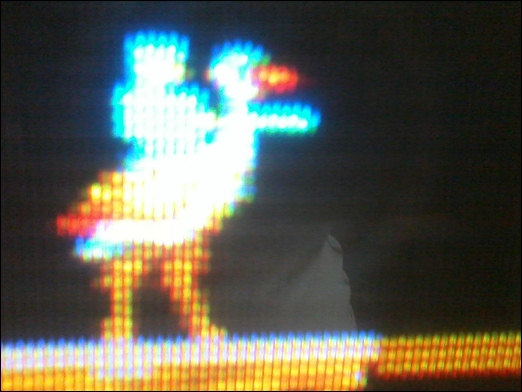 …I did mention the Joust machine, right?
They've got a Joust machine. Sadly, by the time it was open long enough for me to try it, Little E was firmly parked on the so-gaudily-hideous-it's-beautiful orange couch.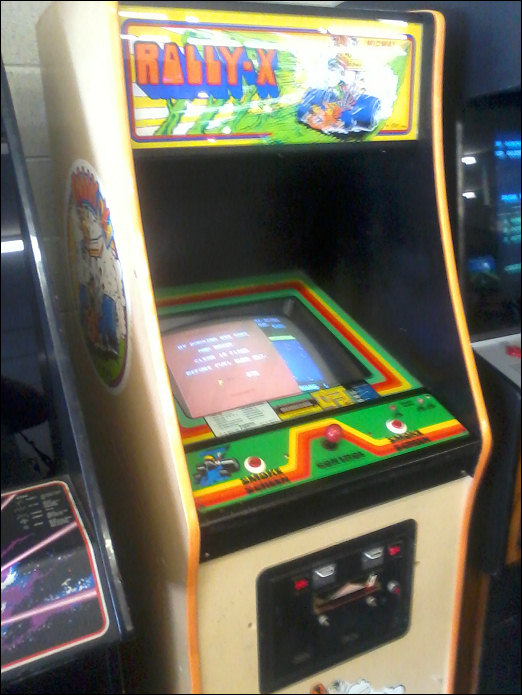 I was also terribly, inordinately happy to see a Rally X machine for the first time in… I don't know how many years.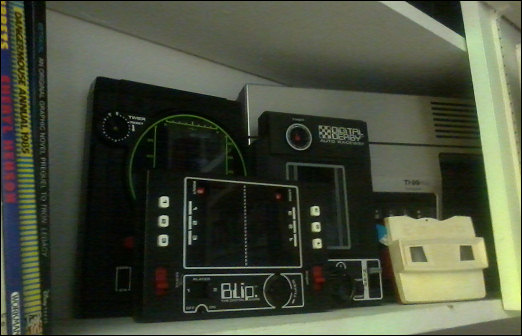 The display and memorabilia area is growing by Blips and bounds.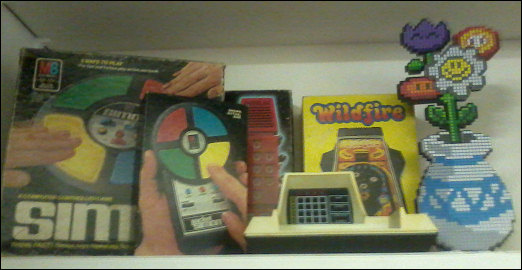 Fresh 8-bit flowers, anyone?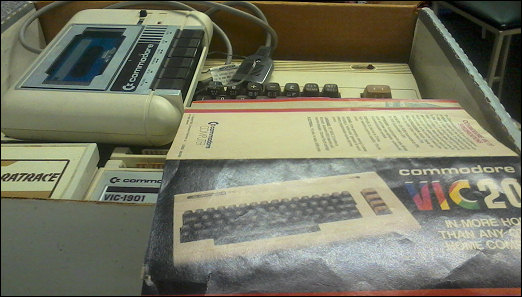 Or how about a complete-in-the-box Commodore VIC-20? (This isn't out for display yet – I got a sneak preview. Datassette recorder for the win!)
When the little guy finally ran out of players for Super Smash Bros. on the orange couch, we played Battleship.
And right before closing time, there were some balloons left over by the last birthday party of the day. Guess who scored those with nothing but pure charm?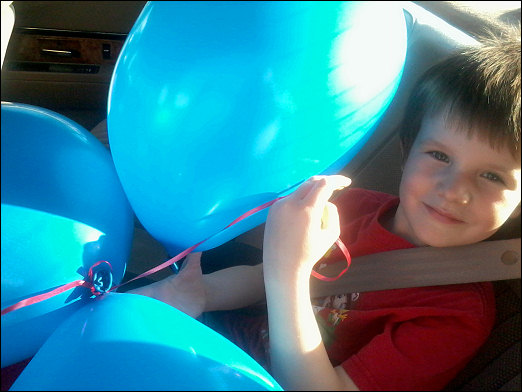 Back Yard Burgers victory dance. (Please, by all means, call Lindy for your daergns.)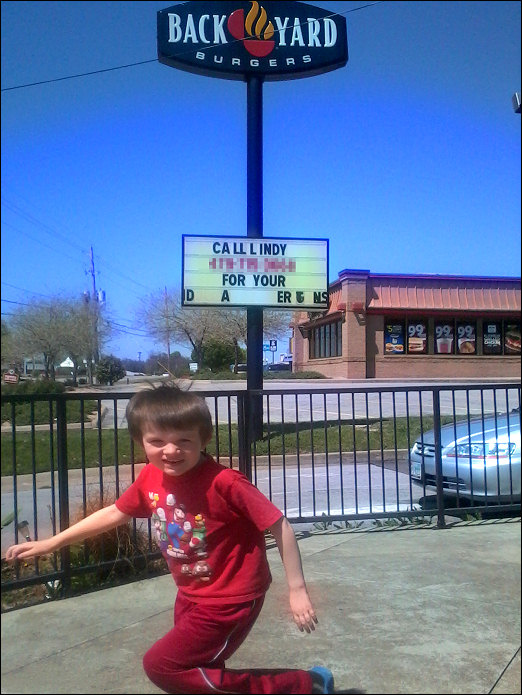 Then it was time to brave the Fayetteville traffic, much like Frogger, and head home…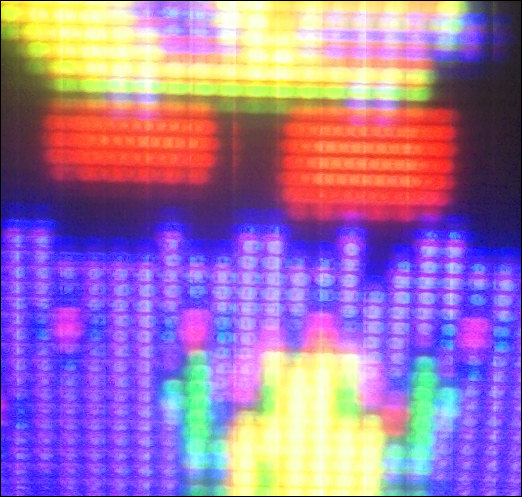 …where it was time to take a bath, after which Little E dried off in his new bathrobe-wrap-thingy (in case you can't tell, it's a Stormtrooper pig from Angry Birds Star Wars; I think it looks like Cookie Monster as a Stormtrooper myself).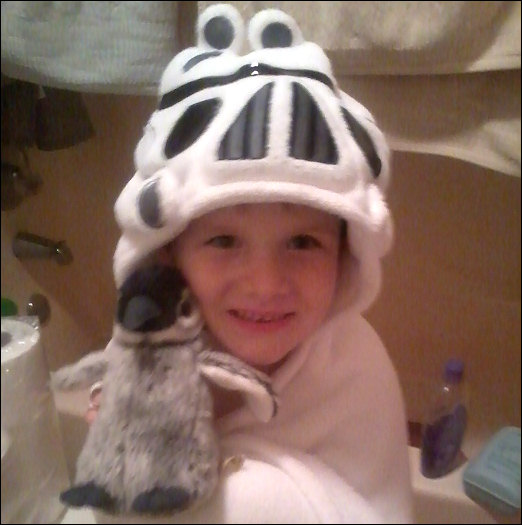 Now, let me tell you about the penguin chick there. His name is Pengo. We got him during a stop at Toys R Us in the middle of an all-day father-and-son grocery shopping expedition on Saturday. Little E recently lost his first two teeth, and the Tooth Fairy pays a lot better than she used to when I was a kid. (And that time I lost teeth as an adult? Tooth Fairy, why hath thou forsaken me?) Between that and his most recent earnings from the feeding of kittehs and doggies, he had enough to go get something. Since stuff isn't cheap and he had a grand total of five bucks on him, I offered to match his five bucks – we couldn't get anything more expensive than ten dollars.
After hemming and hawing over Sonic the Hedgehog this and Teenage Mutant Ninja Turtles that and Angry Birds Star Wars the other, and Hot Wheels and Legos and whatnot, he finally decided… he wants a stuffed penguin. Little E loves penguins. He has a book about them and everything. He originally pointed out a Happy Feet stuffed penguin, then I suggested we find something that wasn't $16 by virtue of being tied in with a movie, and that's how we found Pengo. Little E asked what the sign on Pengo's shelf said, where Pengo sat with other penguin chicks and snow owls and elephants and meerkets; it turns out that the sign said that a portion of the money from each of those stuffed animals went to the World Wildlife Foundation. When I told him that some of the money might help real penguins, there was no talking him out of adopting Pengo.
Sometimes my kid does things that take my breath away – in a good way – and make me think that I'm getting this daddy stuff right. A social conscience in a five year old? I can't say I had that at his age. (Granted, when I read the fine print while cutting Pengo's tags off of him, only fifty cents go to the WWF, but in this case it's the thought that counts.)
Overall, the boy and I had a great weekend. Besides… there is such a thing as taking this Angry Birds Star Wars thing too far.