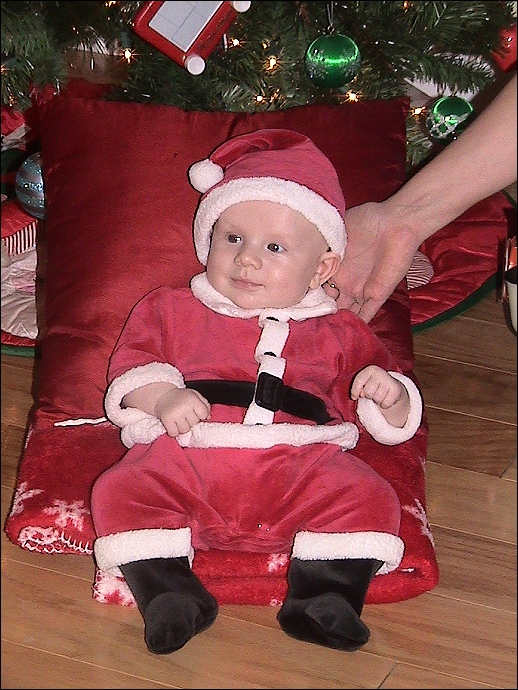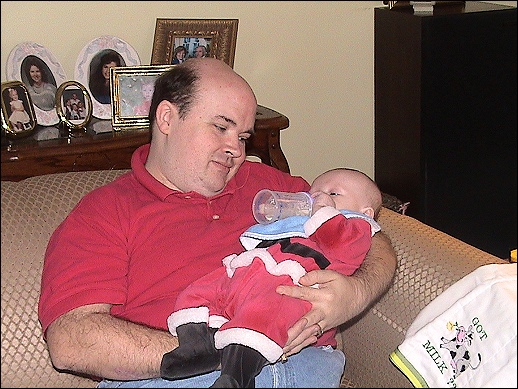 The little guy abruptly started holding his own bottle right on Christmas Day. Talk about making the old man look good. I've just been trying to get him to hold on to his cuddle bugs.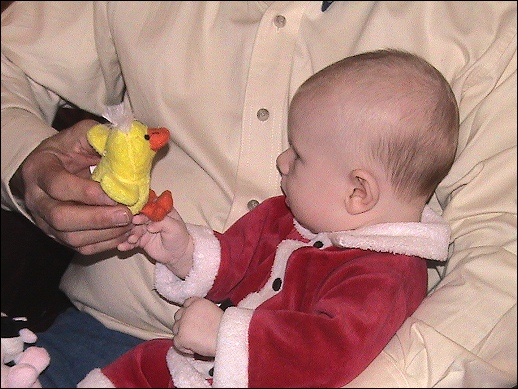 And here he is reaching for one of his new barnyard buddies. Quack quack, duck attack!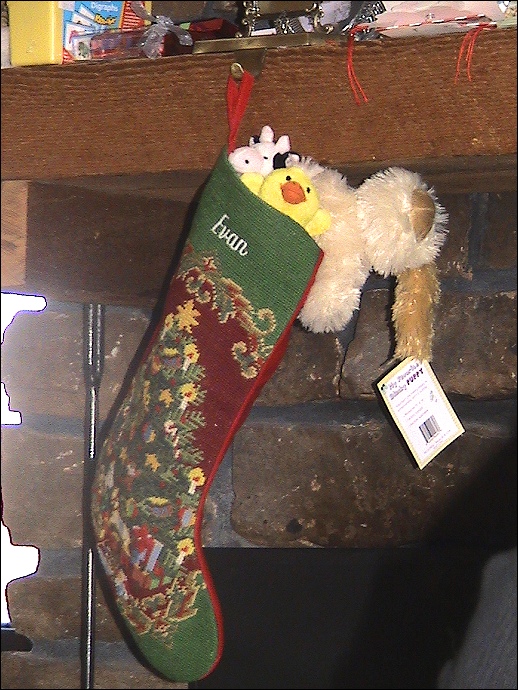 His barnyard buddies – duckies, cows and all – were stocking stuffers. And so was the blankie with the doggie head and tail.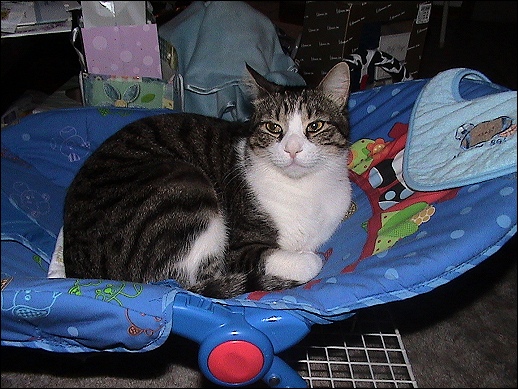 Earlier in the day, Oberon had decided that he was the baby. 😆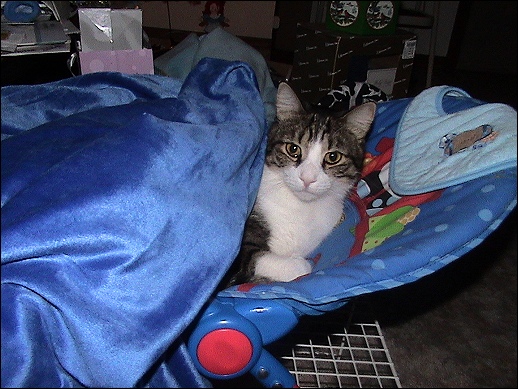 We therefore duly covered him up and turned on the bouncy chair. He didn't seem to mind.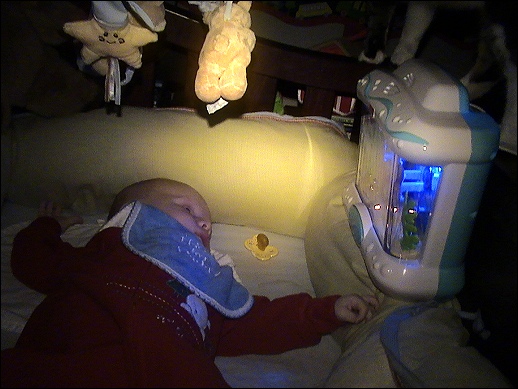 Evan's favorite Christmas gift? This cool glowy aquarium that plays nice sleepy music, gently fades colored lights in and out, and has animated fishies and water bubbles. He loves this thing. It is turned off only at the turner-offer's peril – or at least that of their eardrums.
Hopefully everyone had as much of a haul as Evan did!