'Twas a year ago this weekend that my wife sent me to the local Petco to pick up this lovely little lady…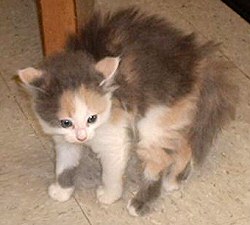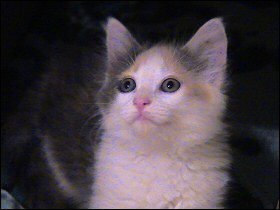 …and the year since has been full of love, kitty kisses, and, frankly, more spazzy behavior as exhibited in the first "baby picture" than we ever could've imagined.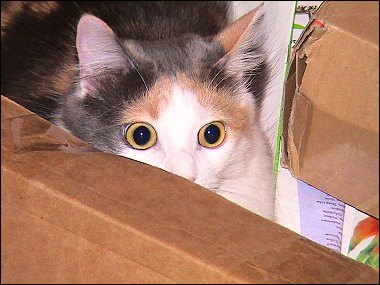 Case in point, the now massive, vaguely-cat-shaped hole in my shower curtain.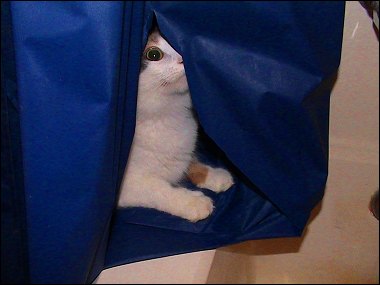 Which Olivia, sans claws even, has carved open for one purpose…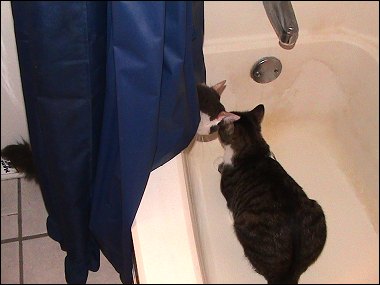 …ambushing Oberon, who's a little bit too dim to realize that her whole fuzzy butt was sticking out the other side of the curtain. The side in plain, open view that one could reasonably expect to see if one was a cat approaching the bathtub.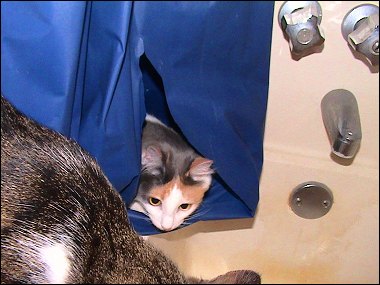 I think that's why she loves the little guy so much. He's like that one kid at school who you can use "hey, your shoelaces are untied" on over and over again and he falls for it every time.
So everyone hug your kitties and wish them a happy Olivia day.