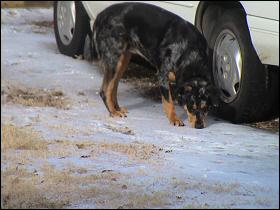 Xena decides to try an Icee – fresh off the ground – while I shuffle up the hill to the mailbox. Very slowly.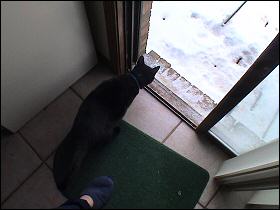 Othello's not sure he wants anything to do with this ice business at all.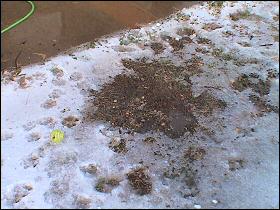 I can't say I blame him. The streets seem to have cleared a bit, but in many places it's still icy. I guess you could say this is an ice hole.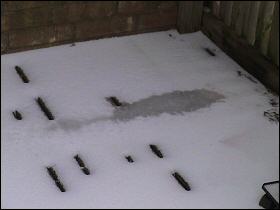 The back deck's snow is melting off very slowly in places, revealing a slick surface underneath. Needless to say, Olympic canine figure skating is still in session.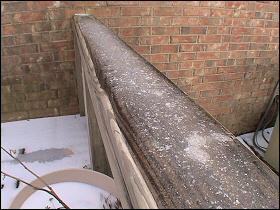 Even the hand railing around the deck isn't free of ice.