I've been taking new photos of some of my video game memorabilia and toys for a new version of the Phosphor Dot Fossils history timeline video that'll be showing at OVGE on the 19th, and I feel justifiably and insufferably proud of this particular photo: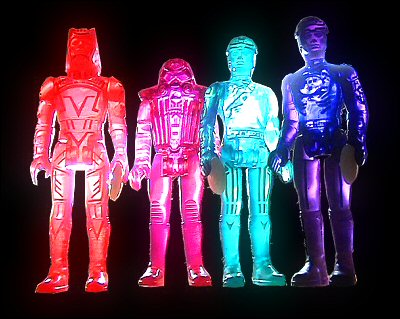 That's a full set of vintage 1982 Tron action figures, lit from behind/inside by a fluorescent light, with the background isolated. (If I hadn't knocked out the background, you would've seen…well…my other hand holding the fluorescent tube.)
Pretty cool eh? The facial features get a bit lost, but the "cool" factor with these was always the translucency, not any great attention to facial likenesses.