June 4, 1987: what's on tonight?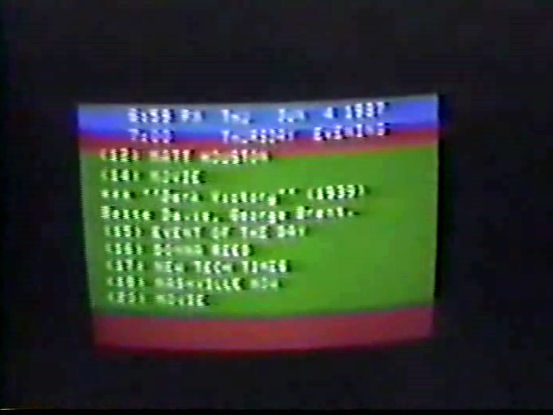 It's amazing what crops up on old VHS tapes.
You're who, again?

I'm just your typical compulsively-writing, sci-fi-and-science-obsessed, classic-video-game-playing, action-figure-collecting dad.


That's me in red with the smooth round head.

I run theLogBook.com and host its daily Escape Pod podcast and the monthly podcasts Select Game and Don't Give This Tape To Earl. I've written several books (WARP!1, VWORP!1, VWORP!2, Fatherhood, Fandom And Fading Out, and The Escape Pod Logs), and produced the Phosphor Dot Fossils video game documentaries. Follow me on Twitter @LogBookGuy, like theLogBook.com on Facebook, or contact me here.

If you really dig the site or the blog, bribes are accepted! Amazon wish lists: Books / Goodies / Home Stuff / Walmart wish list: Cat Food 'n' Light Bulbs

On this day...