…that's basically my advice to my oldest in a full-page ad/message I put together for his school yearbook this year.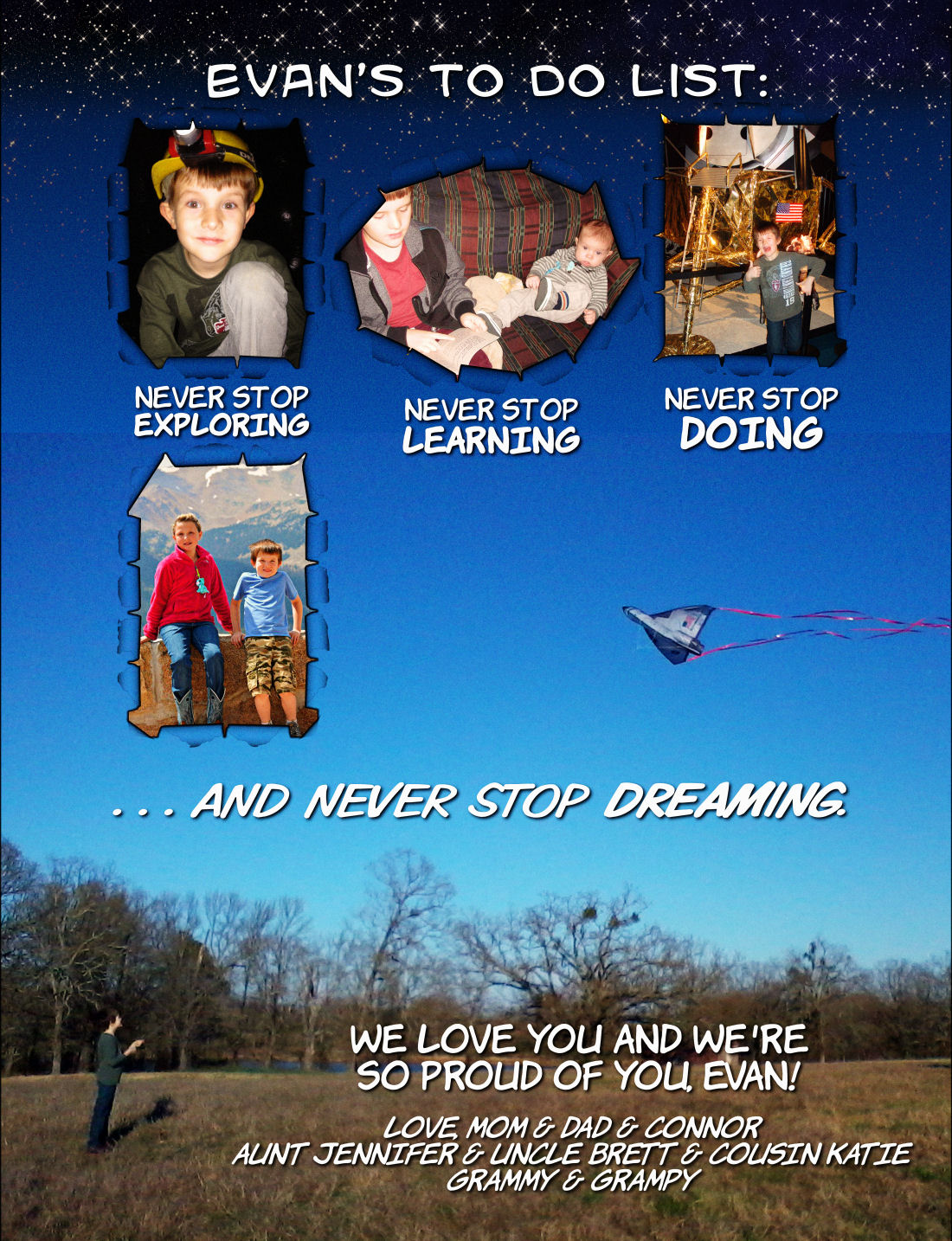 I had mere hours to slam this one together, but I'm rather happy with it. 🙂
(Fun fact: I offered to volunteer my time to help with the whole yearbook, not just a one-page ad for my own kid, at the beginning of the school year; I was turned down. Then again, they may have made that decision after reading this archived piece I wrote for the yearbook in my senior year of high school…)
In other news, my youngest – who is six months old, but wears 12-month clothes and sits and stands on his own – looked at me tonight and said "HEY THERE." Between that and the realization the E's almost out of first grade, I think I need to go lie down and take an old man nap.