When I was a teenager, my friend Rob Heyman and I used to geek out over a computer game built around exploring and navigating the solar system, The Halley Project. The game would give you cryptic directions, as if issuing instructions to Charlie's cosmic angels, as to where to go. Sometimes it would be "go to the third moon of Jupiter." Sometimes it would rely on more fine-grained space knowledge: "go to the only moon in the solar system with a dense atmosphere." (In which case, of course, you'd go to Titan, the large moon of Saturn.) You'd complete each round of tasks by returning to the "base" of the Halley Project, Halley's Comet itself. Yeah, sure, land on a comet. The game was criticized by some educators and scientists for mixing its science with science fiction.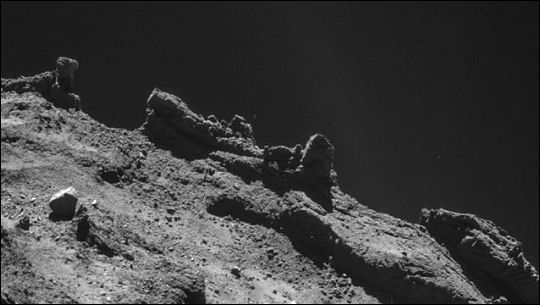 Those critics evidently couldn't see a mere 28 years into the future. A robot launched in 2004 by the European Space Agency has now put a lander on a comet.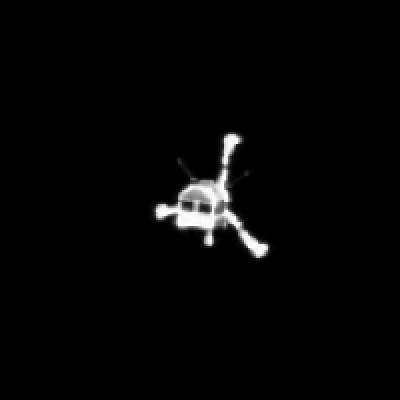 ESA's Rosetta space probe dropped off the Philae lander, a robot the size of a washing machine, to land on Comet 67P/Churyumov-Gerasimenko after a ten-year, four-billion-mile haul across the solar system. Built with state-of-the-art 2004 technology, Philae was designed to anchor itself to the comet's surface with harpoons after a barely-controlled landing.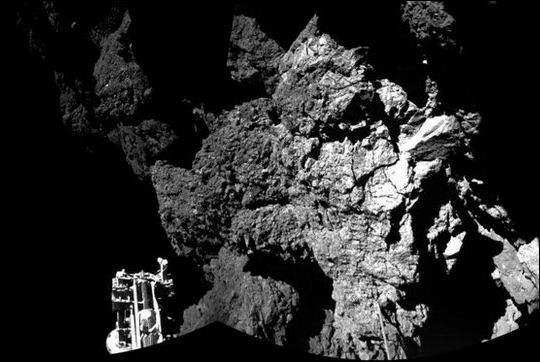 That system didn't quite work as planned – Philae bounced, to such a degree that it was airborne spaceborne for nearly two hours before coming down again, almost a mile away from its landing site!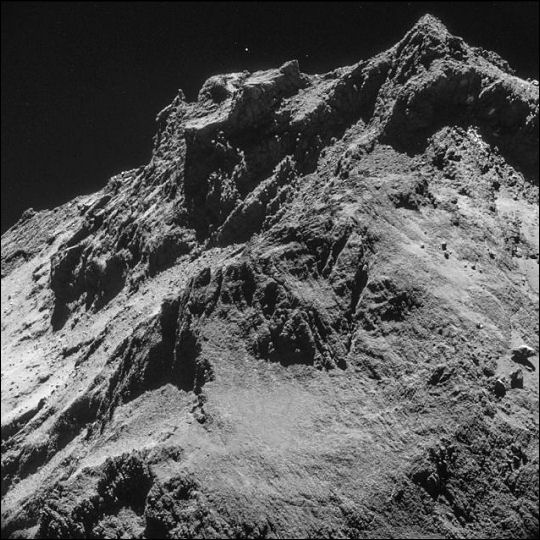 Not that the view at its eventual resting place was any less spectacular.

It's certainly a dizzying view. The double-lobed, dumbbell-like geometry of the comet is hard enough to get one's head around. The ground controllers in Europe can't even say with great certainty where on the comet Philae finally landed.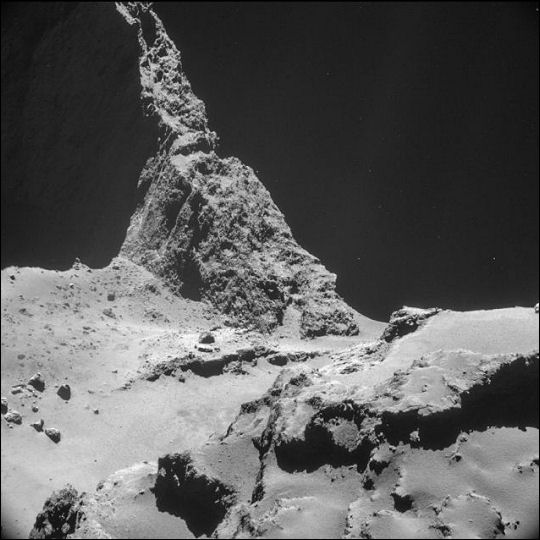 Wherever it has landed, Philae has a new problem: the nearby topography blocks sunlight, so its solar panels aren't taking a full charge and its battery is insufficient to keep it running for much longer. It may be able to take a full charge later and "reawaken"… but even if the sum total of the Philae part of the mission is a few spectacular photos and mere days of instrument readings from the "ground", that's all knowledge we didn't have before.
If this doesn't amaze you, you might want to take a look at the history of exploring comets from deep space here to gain an appreciation for how much of a giant leap forward Philae is – even if it only stays in contact for minutes at a time.

Elsewhere in the solar system, Cassini snapped a photo from a million miles away from Saturn's north polar region…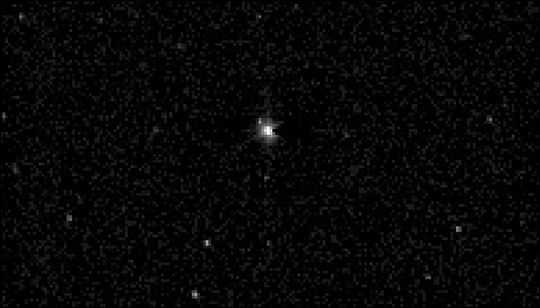 …New Horizons, speeding toward a close encounter with Pluto next summer, glanced over at Neptune and its large moon Triton, from a distance of nearly two and a half billion miles…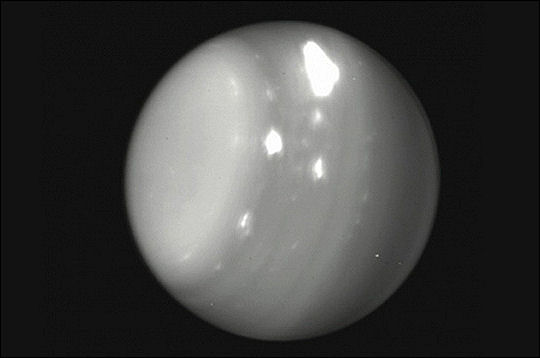 …scientists wondered what could be causing gigantic violent storms to rage across the atmosphere of Uranus, suddenly accounting for 30% of the reflected light from the planet…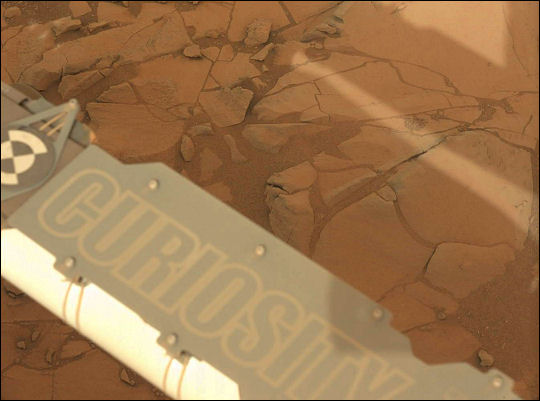 …the Curiosity rover kept roving along the surface of Mars…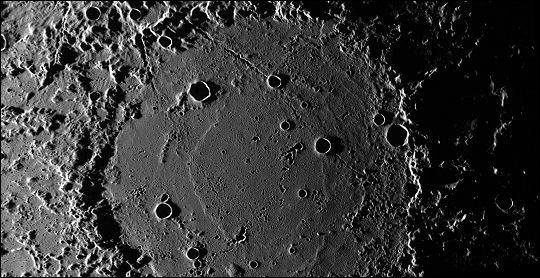 …Messenger continues to orbit Mercury…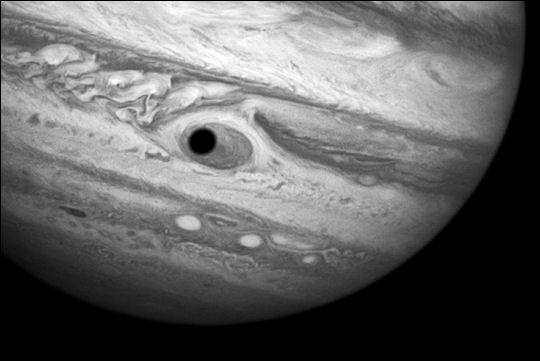 …Jupiter keeps an eye out for Juno, a NASA space probe which will begin orbiting the giant planet next year (fear not, it's just the shadow of one of Jupiter's moons, as seen by the Hubble Space Telescope)…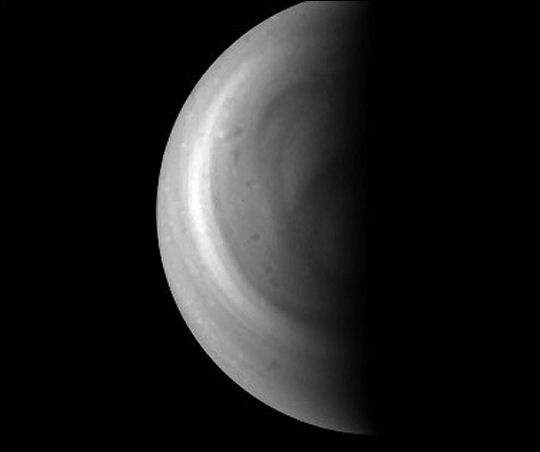 …while Venus Express, a Venus orbiter built by ESA (the folks who built and operated Rosetta and Philae), continues to orbit the solar system's hottest planet…

…and it's still easy to be wowed by this photo, a few weeks old, taken by a Chinese space probe from beyond the far side of the moon, looking back at Earth…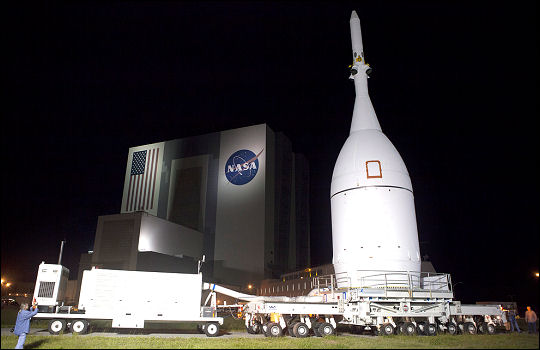 …where decisive steps toward humanity's future in space are being taken with preparations for next month's unmanned Orion launch.
All of these photos were taken this year. Two were taken from the surfaces of their respective worlds, while others were taken from spacecraft orbiting those worlds.
Zipping around the solar system, landing on a comet at the end… we do that sort of thing now.