As a rule, we tend not to do weekend getaways and vacations here, and being flat broke is typically the culprit. Last weekend the Mrs. and Little E got to go on a road trip with her parents, though it was more of a business trip

than anything, without much sightseeing. Early last week I learned that a special event or two was happening out toward Oklahoma City, and started trying to pull a road trip of my own together out of sheer willpower. Sheer willpower, it turns out, doesn't solve all the issues with my occasionally wonky loaner car. I'm grateful to have it, it gets me to work and back home again, and it's driven a lot in the past week as I've gone to various far-flung work sites. But Oklahoma City? Not so sure it's up for one continuous 3-4 hour journey. I started trying, far too late, to see if I could land a rental car, but it's Memorial Day Weekend: they're all spoken for.
Nathan and Chandra Martin contacted me via Facebook earlier in the week; they were making a rare return to Fort Smith with their kids and wanted me and Little E to show them this arcade that I've spent so much time talking about in Fayetteville. The thought honestly hadn't occurred to me to say "Well hey, wanna go to OKC too?" That's a bit like showing up at someone's party and saying "Hey, let's make this party about me!" As it happens, the thought had occurred to them too, and the whole weekend became a massive singularity of geeking out.
But on Friday night, it all started with keeping all of our kids up way too late at the local arcade.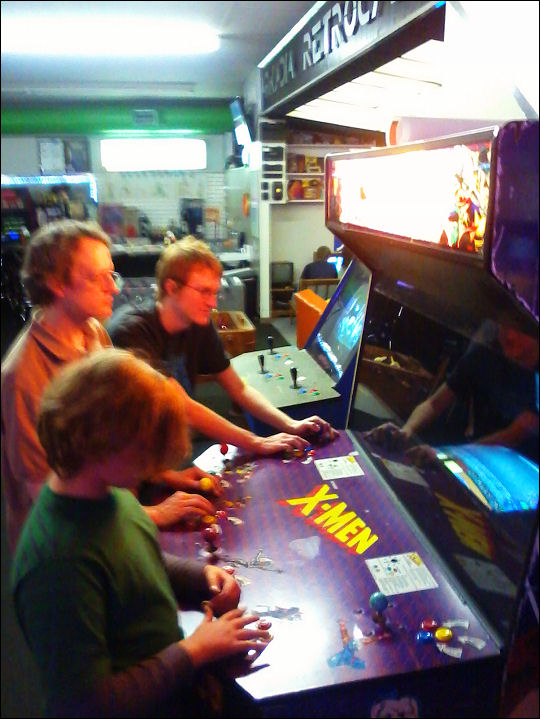 The Martin men join the X-Men.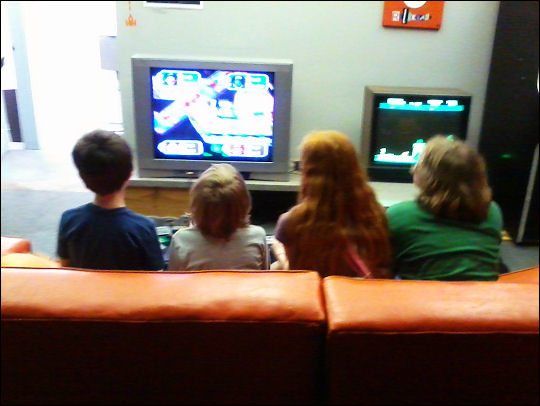 You don't have to stand up for a long time to game with your friends – Arkadia also has big, comfy, improbably-colored sofas with classic consoles…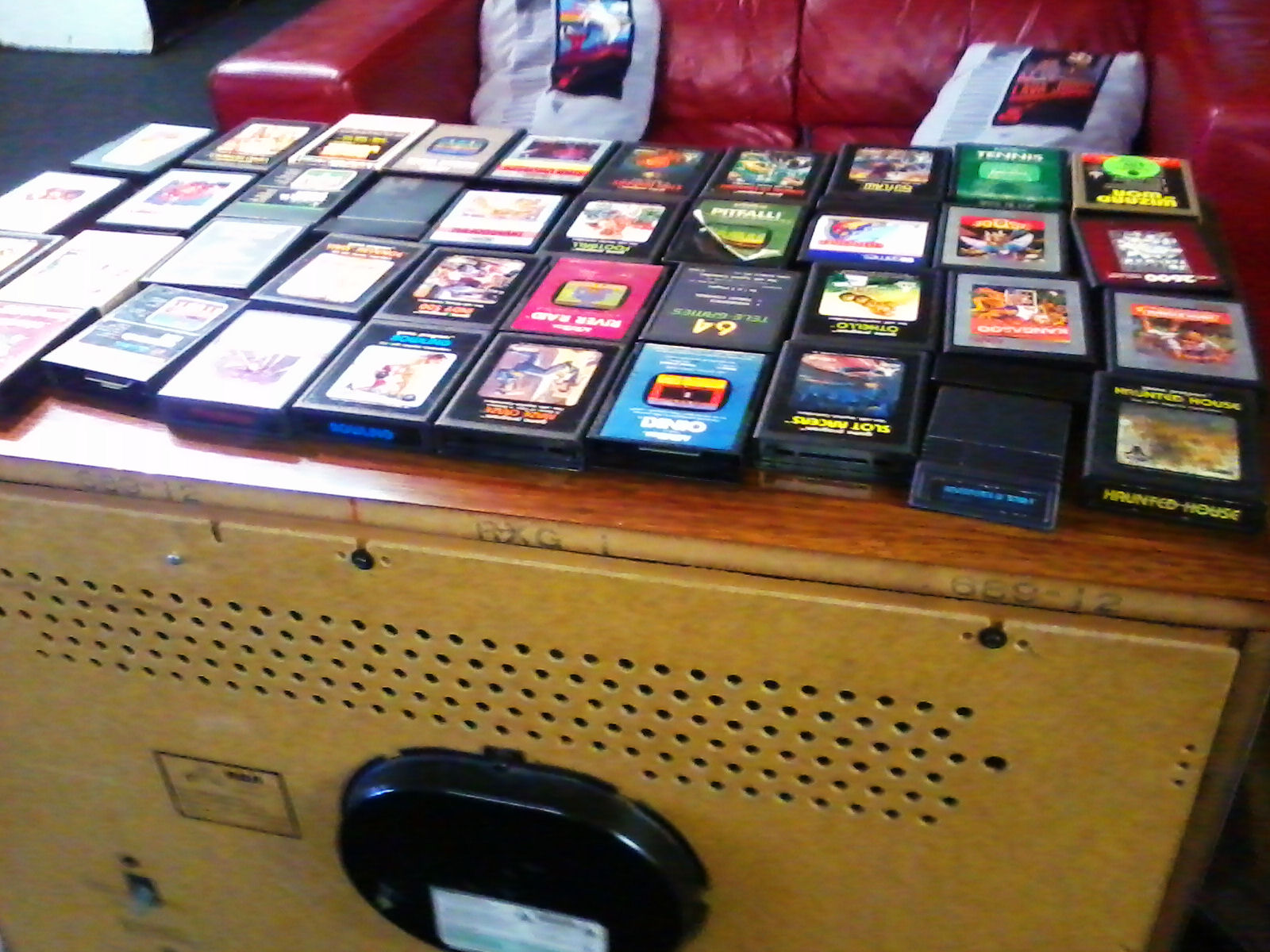 …stocked with lots and lots of games.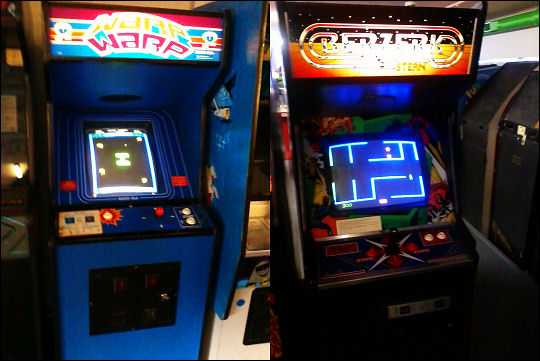 Recent arrivals (and just restored to working order): Warp Warp and Berzerk.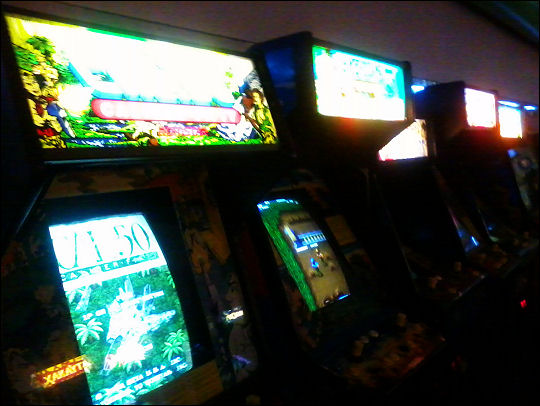 Some of my friends who I've talked into visiting Arkadia are a bit put off by how bright and friendly it is. The answer to that is: stick around a bit later in the evening. The lights dim, the music kicks in, and suddenly it's the dimly-lit arcade of the late '70s, while still being the family-friendly place it always is.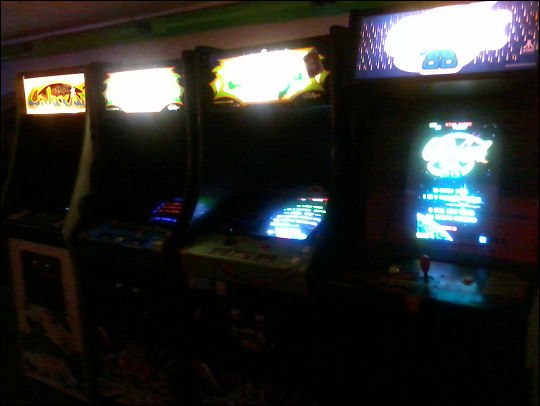 Arkadia has also started lining up related games into "family tree" sections, including this chronological lineup of Galaga arcade games: Galaxian, Galaga, Galaga 3 (a.k.a. Gaplus), Galaga '88.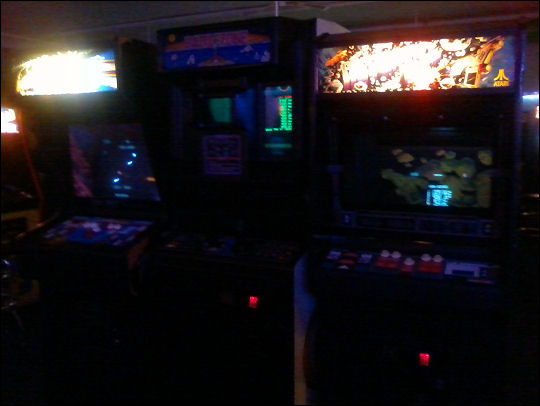 Classic Atari vector graphics machines, all in a row and working.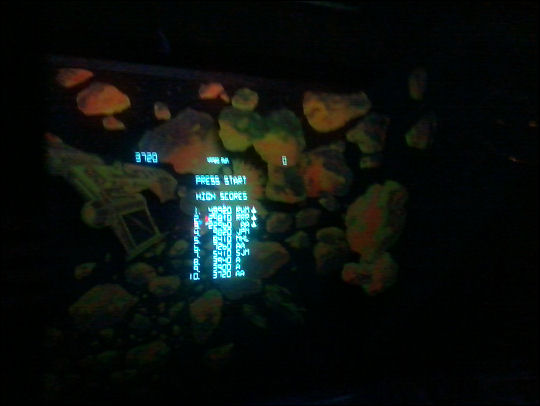 Asteroids Deluxe: when you absolutely, positively need to protect the world from rogue and yet somehow deluxe asteroids.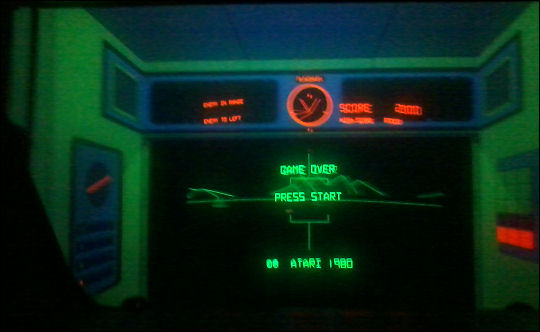 What you see when you look into the Battlezone "gunsight".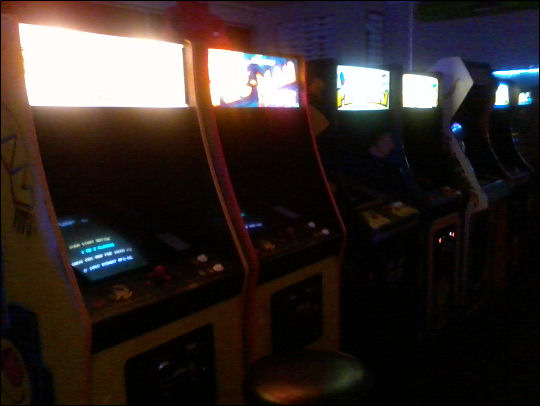 The Pac-family: Pac-Man, Pac-Man Plus, Super Pac-Man, Ms. Pac-Man.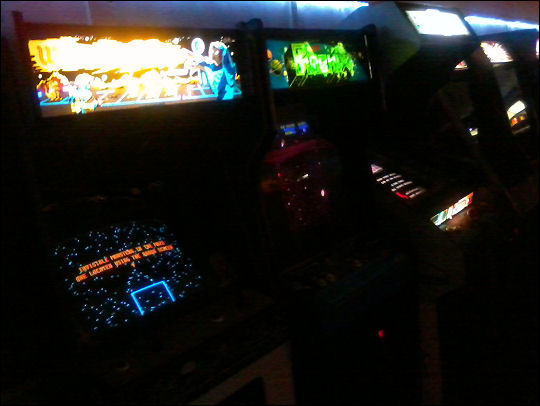 Assorted classics: Wizard Of Wor, Phoenix, Xevious, and more.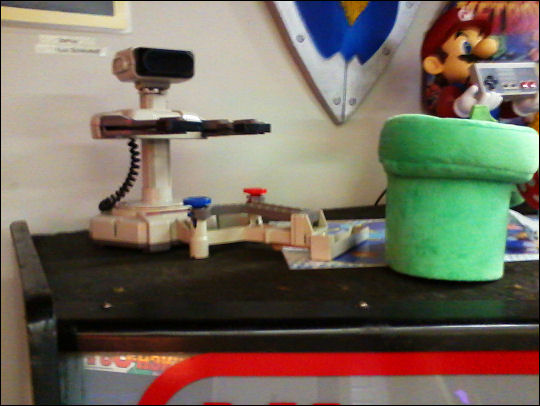 I, for one, welcome our new Robot Operating Buddy overlords.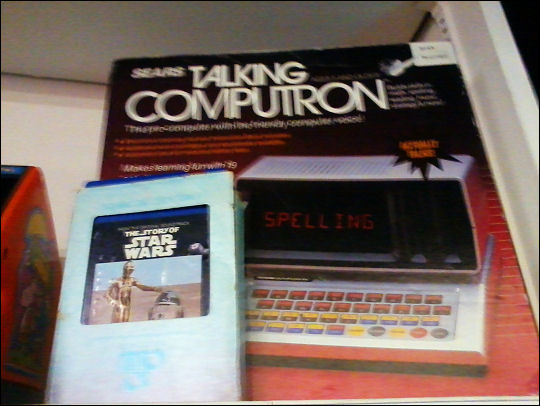 Just a few of the items on display in the memorabilia wall on the back, including the Story of Star Wars on 8-track!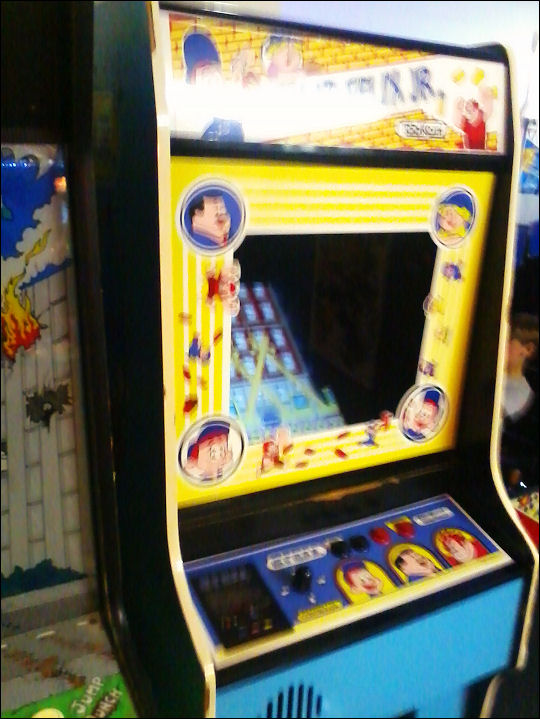 Being fellow Wreck-It Ralph fans, the Martin kids were wide-eyed at the sight of a real live Fix-It Felix Jr. machine.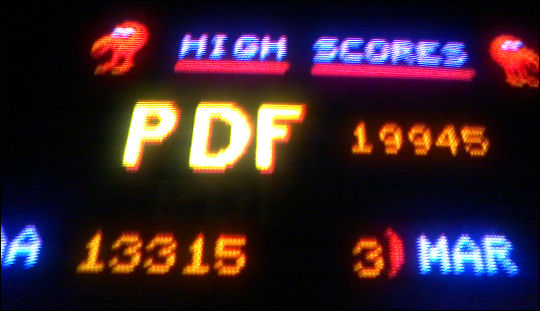 I spent some time with Q*Bert…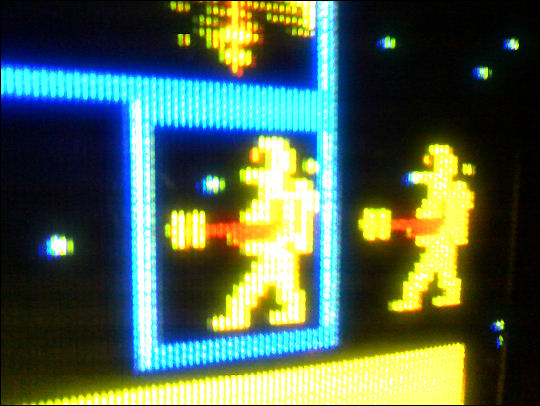 …and sent soldiers marching off to Wor.
By the end of the evening, we were hatching a plan to head westward for two destinations in central Oklahoma, with all the kids in tow naturally, because the Saturday trip was all about spaceships.
Everybody's Geekin' For The Weekend series:
1: Arkadia Retrocade | 2: Stafford Air & Space Museum | 3: Starbase Studios