It's almost Christmas, the boy is on break, I'm mentally fried from this new job that I have, and mom is in a mood to blow things up. To help keep mom within the confines of the law, and to assist her in the blowing up of things, we all piled into the vehiclemobile and set out to conquer a place we haven't visited in far too long – Arkadia Retrocade!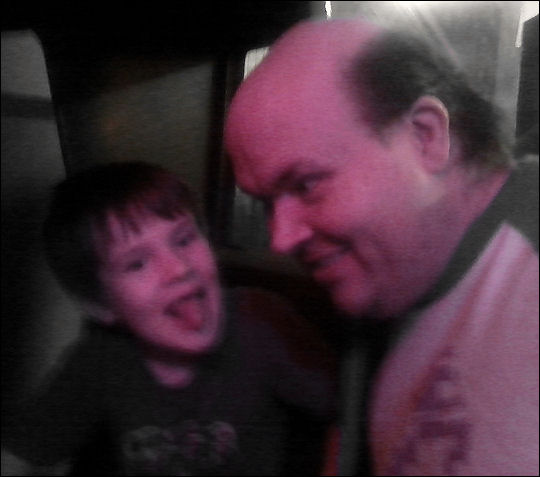 If you're a lover of old video games like me, the following picture is best summed up as "heaven" and explains why I love this place so much.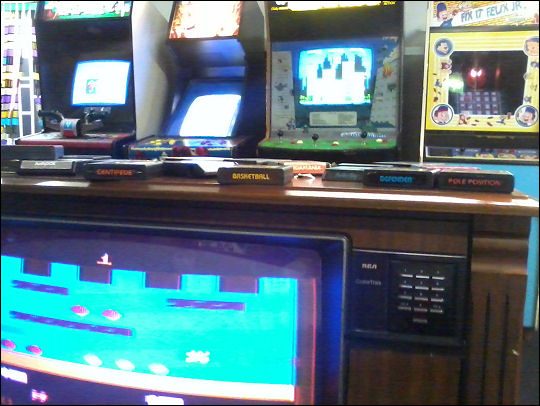 Whether I'm visiting old friends…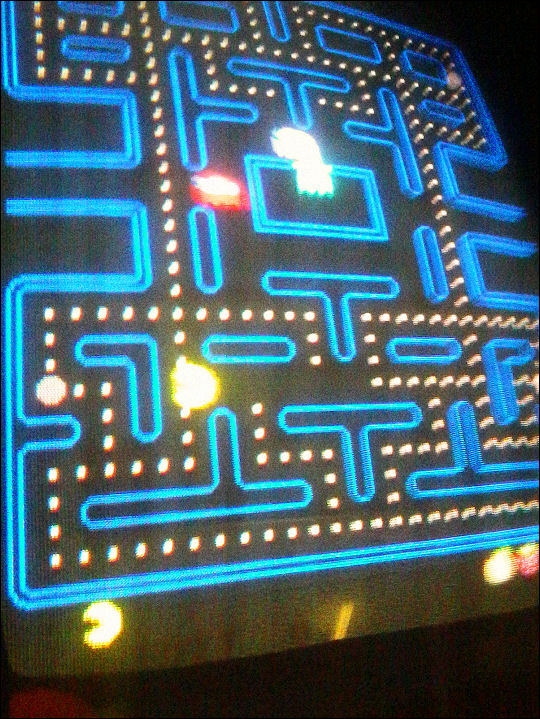 …or the boy is showing everyone how Super Mario 64 is done…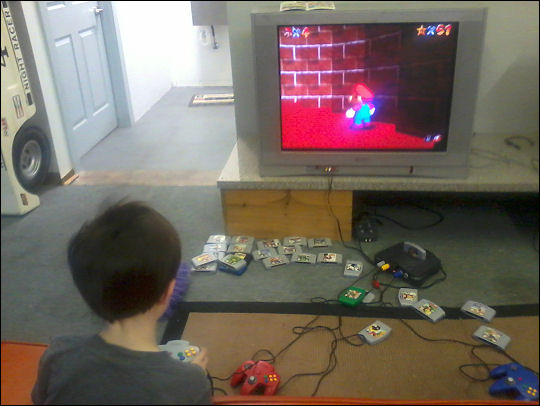 …or I'm laying eyes on the first live Crazy Climber I've seen since Vegas in 2007…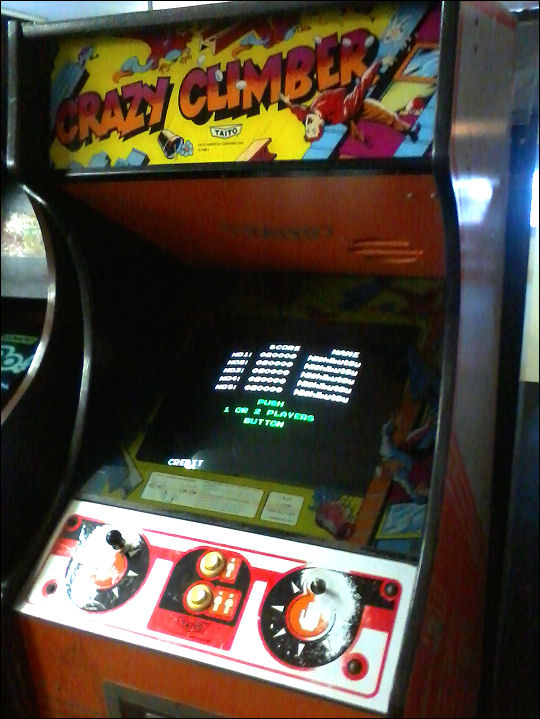 …we love it here. A few other recent (read as: since the last time I made it in the door) arrivals: Paperboy!
Vindicators!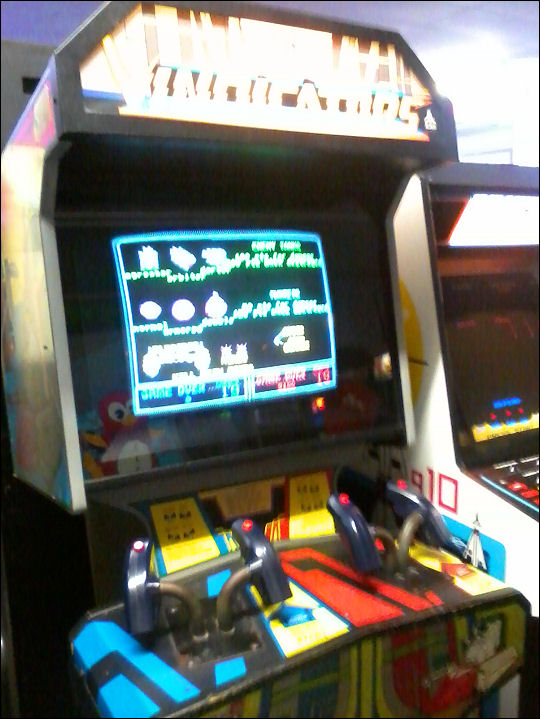 Mr. Do!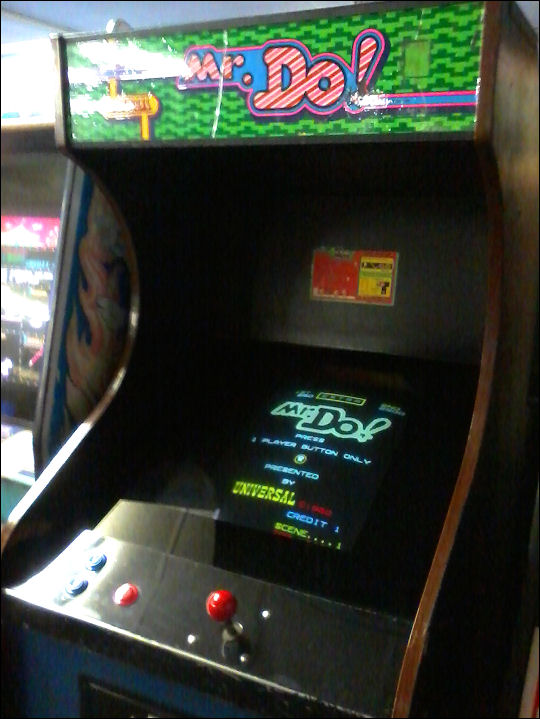 And another new innovation: wall-mounted cartridge holders!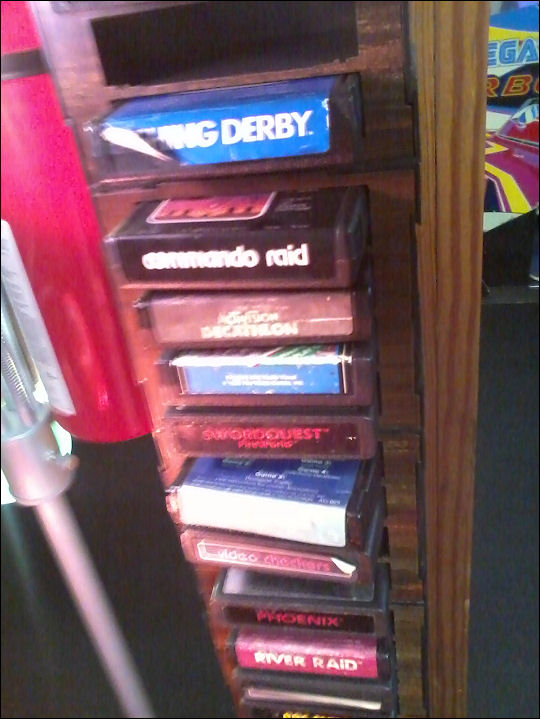 One thing you need to know about Arkadia is that this is a place that loves Tron.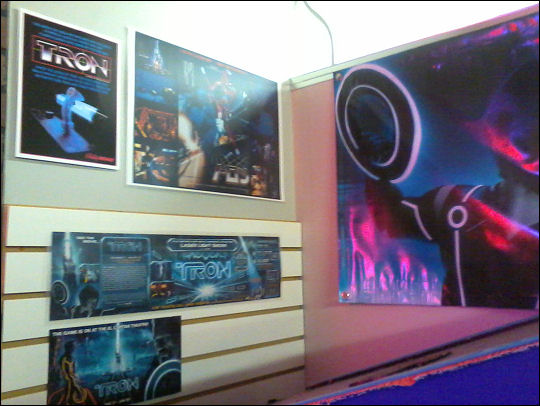 I mean… really loves Tron.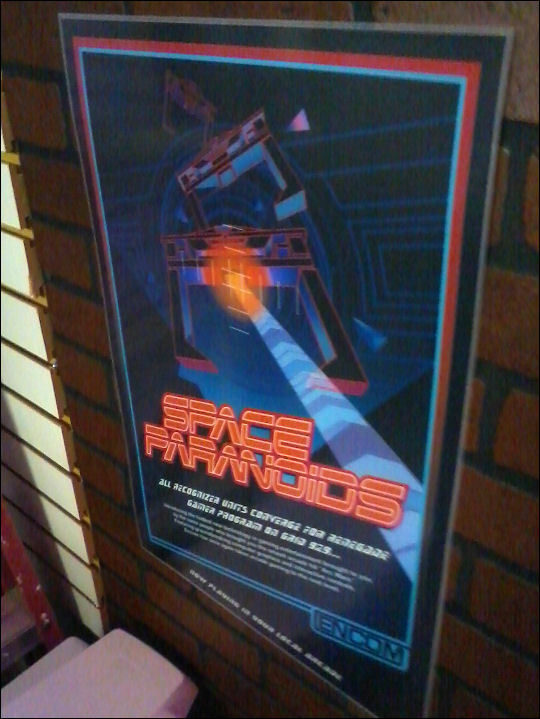 A lot.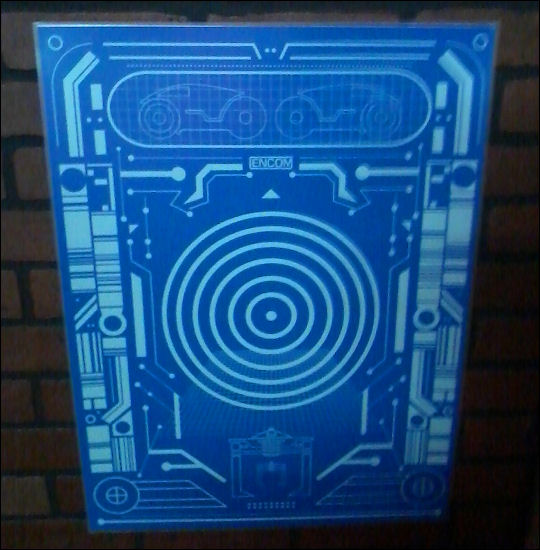 All of this memorabilia, by the way, is over in an area devoted to the Tron and Discs of Tron machines.
Fatigue begins to set in on the game grid.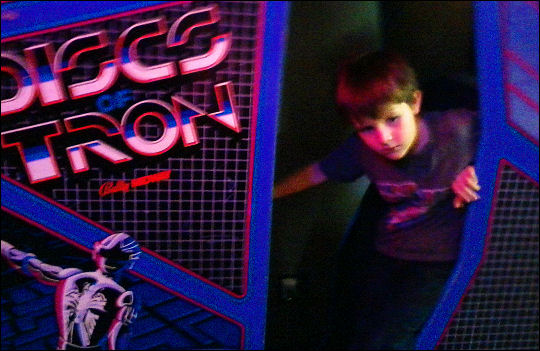 You know, if someone was baiting a trap for me, an arcade with a working Odyssey2 in the back would probably be how they'd do it.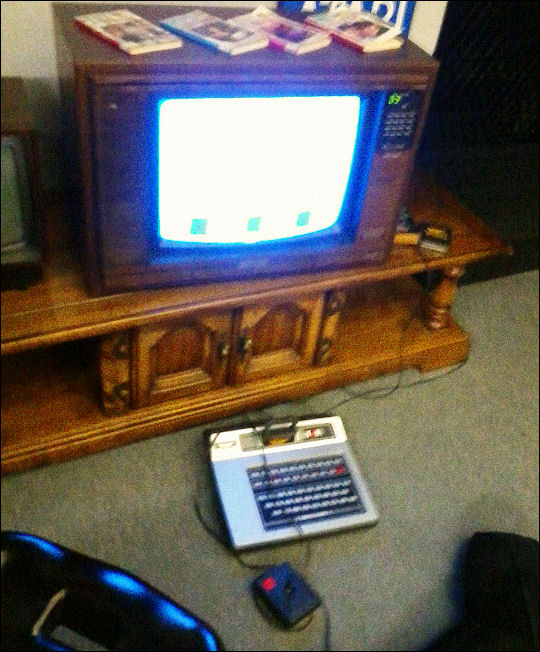 The boy lost his second front tooth while we were at the arcade (the first came out less than a week ago). Clearly we need to find a copy of Tooth Protectors for their 2600…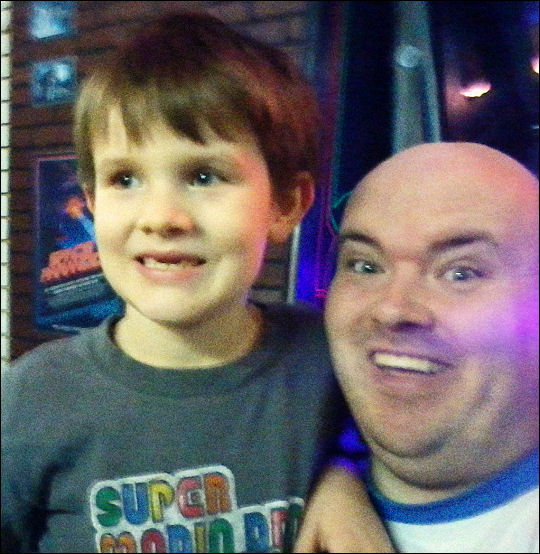 So, of course, you know what he wants for Christmas.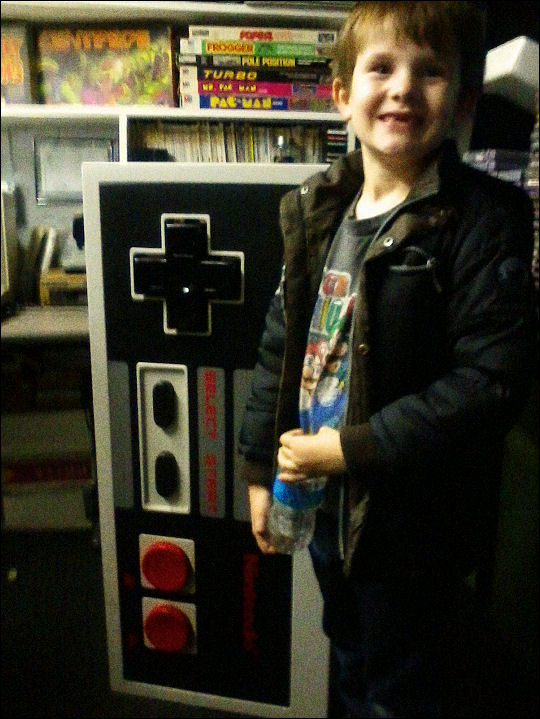 (That thing actually works, by the way. Plugs into an NES controller port and everything.)
We really need to do this again sometime… soon.