Today was a beautiful day, and Little E and I were running some errands in Fort Smith, so we grabbed a bite to eat and took our food to one of the covered picnic tables at Carol Ann Cross Park. Almost as soon as we got there and started to dig in, we had company.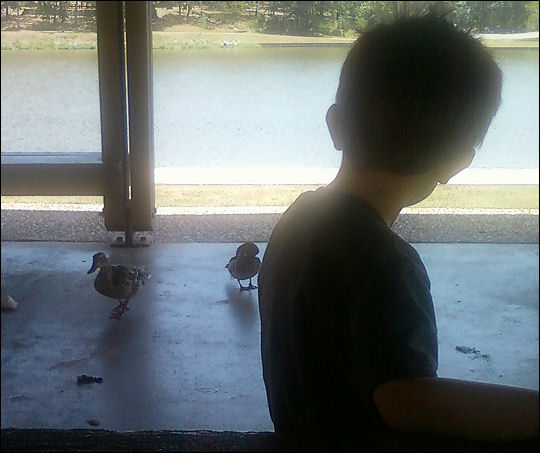 Evidently, folks ignore the "don't feed the geese and ducks" rule with regularity, because these freeloaders showed up expecting some free lunch. They stuck around the whole time we ate, politely waiting. They really quacked me up.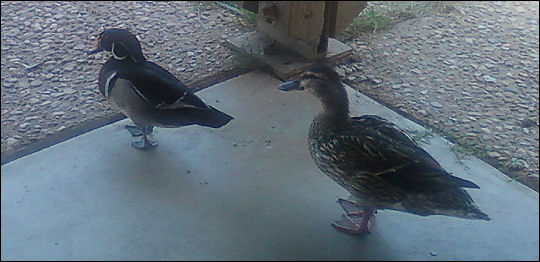 We finished eating and went to the playground area instead. The ducks weren't as interested in that.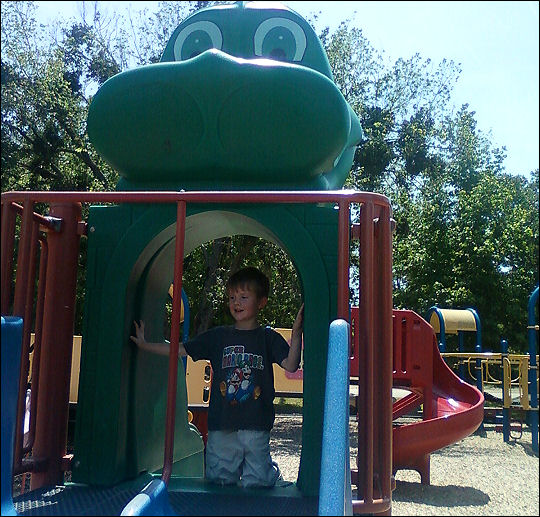 Aside from my phone lens being dirty/cloudy, this would've been an awesome shot.
That look on his face reminds me so much of my mother.