I've got several "family portraits" of our cat family, most of which are down to luck. I've been trying to keep my eyes open for opportune moments to get both dogs together, but there just haven't been many opportunities – either they're not close together, or they're both asleep (not really at their best), or they're doing goofy crap like this: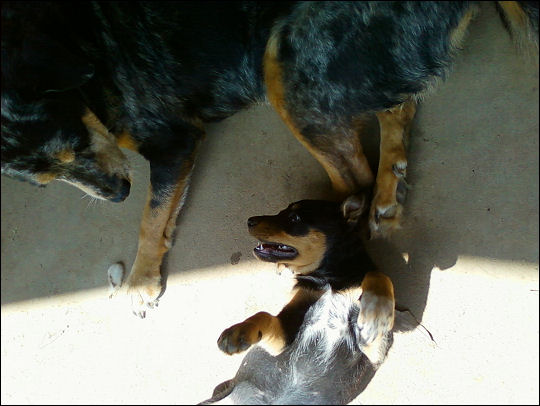 But today, almost completely by accident, I did manage to catch this shot. Even with Gabby's wild-eyed enthusiasm, it's a good picture of both of our mutts.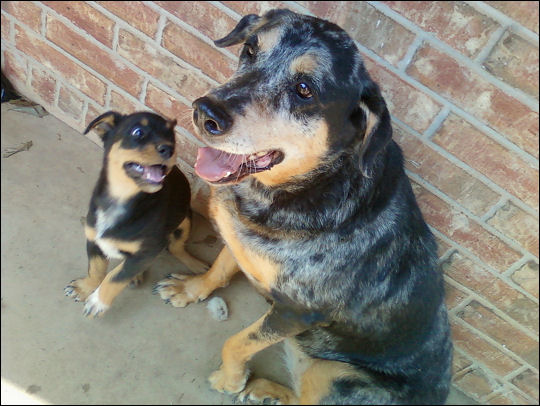 Gabby really does look up to Xena like that a lot. She tries to do things just like Xena does them, and it's easy to see that she's trying to impress her new friend. They don't really play together a lot – Gabby's not even three months old, and Xena's over ten years old – but this is a picture that really captures their relationship, such as it is. Gabby adores her new teacher in How To Be A Big Dog 101.
Fortunately I got a picture of them both cleaned up; it's been all too common to come around the corner and see them both covered in mud. This is because the ground around the house is still holding this much water on top: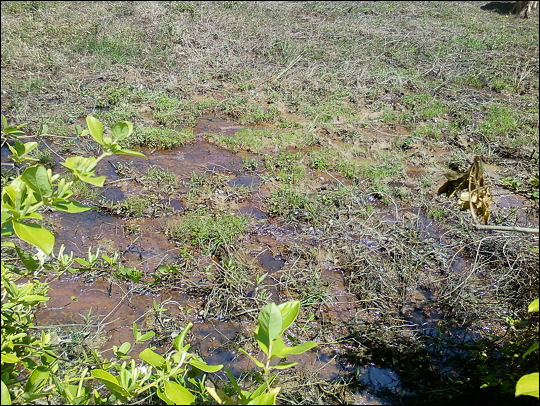 …even though it hasn't rained in several days. The pasture is similarly flooded: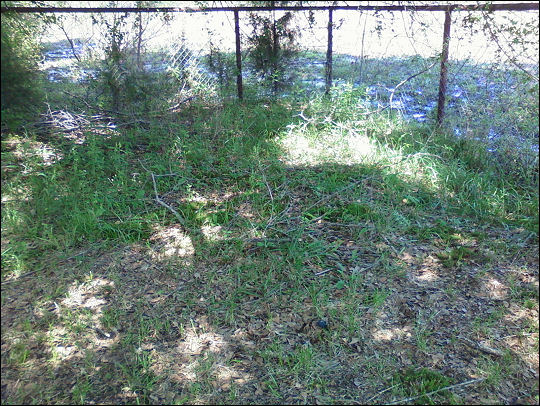 …and that means our Special Guest Horses (including a very skinny rescued gelding) are all but swimming.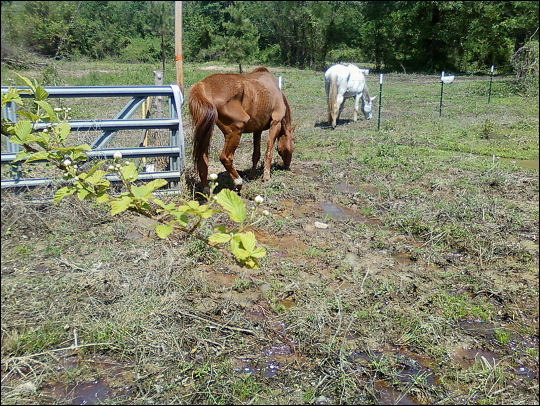 And yet by summer we'll be in a drought. I don't get it.