Portia recently had a surgical procedure to remove her kitten-making equipment. I back up my cats nightly, so I don't need her making additional backups. She's recovering nicely though. Here she is recuperating while Little E watches cartoons.
And here's how she craftily avoids the cat equivalent of hospital food.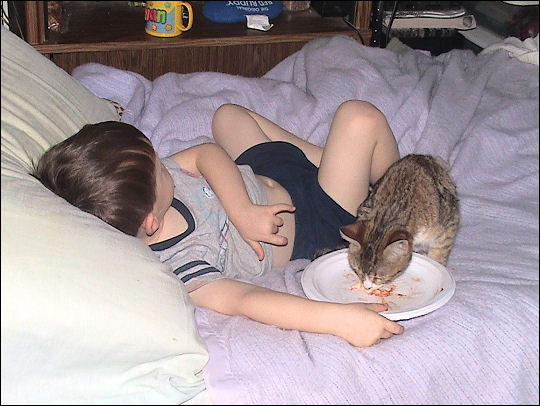 Good going, Portia. Puck and Obi are teaching you well. Olivia, on the other hand… well, the girls are still trying to figure out how they feel about there being other girl cats in the house.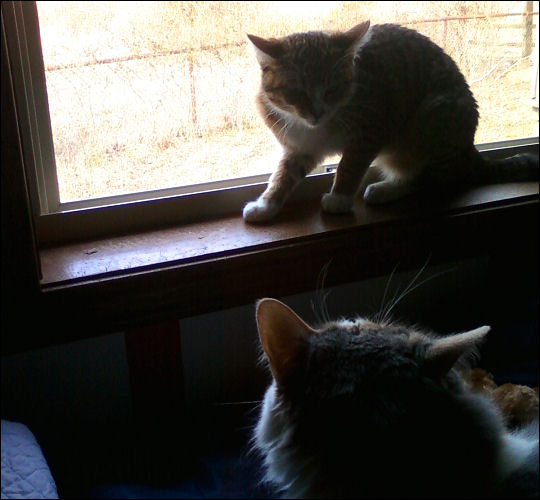 (Or maybe Portia's saying "Happy fifth birthday, Olivia!" Through clenched teeth or something.)
For the most part, though, she gets along with everyone. Here are some beauty shots while she was birdwatching in Little E's window.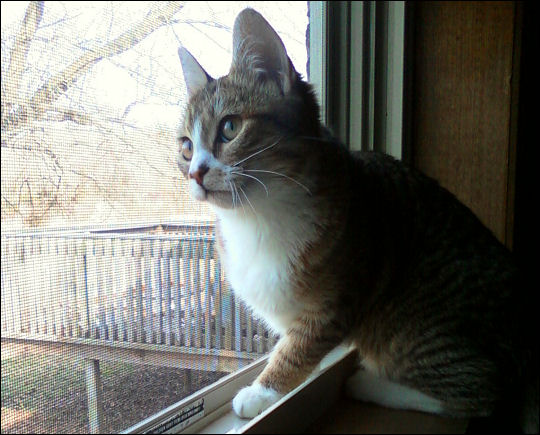 And here's an unabashed camera hogging shot. She has an interesting asymmetrical face – more white on the left side of her nose than the right.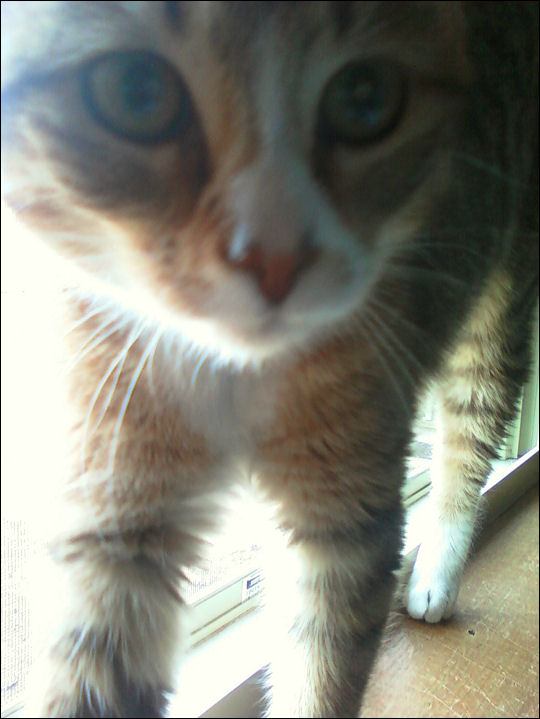 Welcome to the family, Portia. Time for the cuatro-gato era to begin.