We watched Finding Nemo tonight and then it was bathtime. While I was drawing the bath:
E: Dad, you're the daddy fish. I'm the little fish.
I shouldn't really read too much into that, but you know what? He's exactly right. A lot of times I am the daddy fish from Finding Nemo. Little E is my little fish – pretty sure he's the only one I'll ever have – so… yeah. I get that way. Overprotective. And he goes all Nemo on me too – leaping without looking – so I have to be that way sometimes.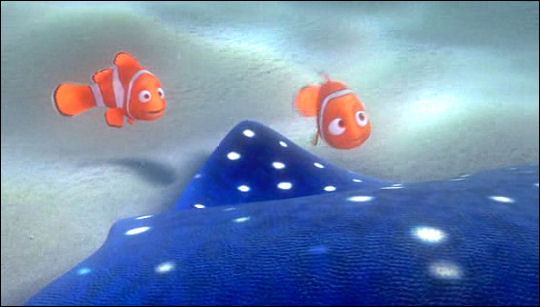 Little E is more right than he could possibly know. It reminds me of something my dad said to me once, when I was much younger – that every father is guilty of seeing his children like this: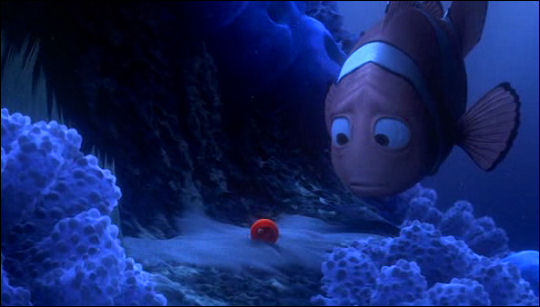 He, too, was more right than he ever knew.