Everyone, say hi to the new meat. I don't know what her name is yet. Perdita? Peaseblossom? Portia?
My wife found her up a tree with a pack of dogs trying to get her. She's about six months old (the cat, not my wife). She's now had her shots. She's awfully friendly. She purrs like a 1962 Studebaker – you can hear her coming around the corner and she's happy to be there.
I guess she's a keeper.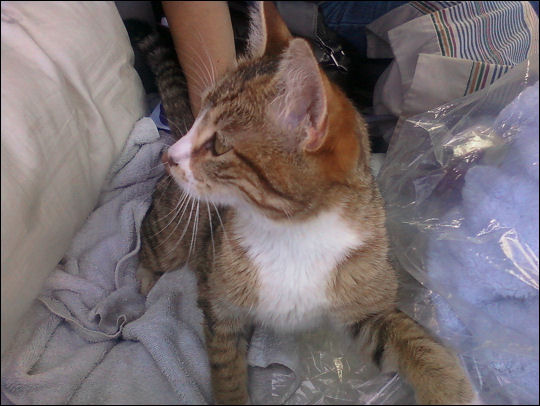 It's important to note that the 50-foot-tall neon sign on top of our house that says SUCKER FOR CATS doesn't just shine for me.