Man, when I end the drought of cute kitten pics, I end it in style. A couple more from Saturday night that are just impossibly cute.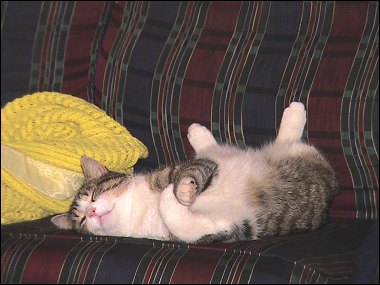 This is how Oberon sleeps most of the time, especially if he has room to sprawl.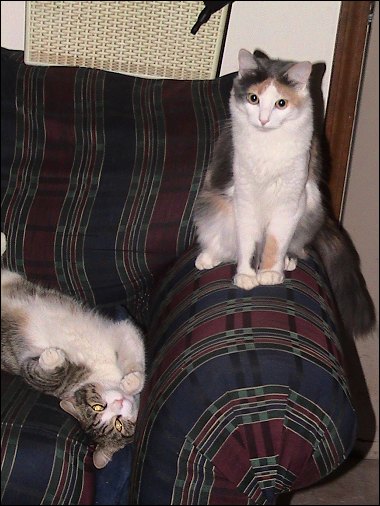 And here's the usual form his wake-up call takes.