Here's the other critter news I didn't get around to mentioning what with everything that happened yesterday.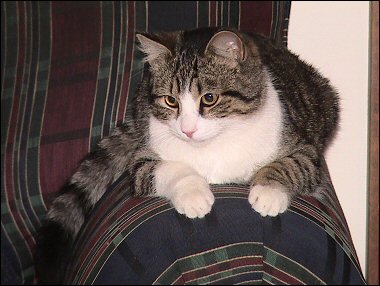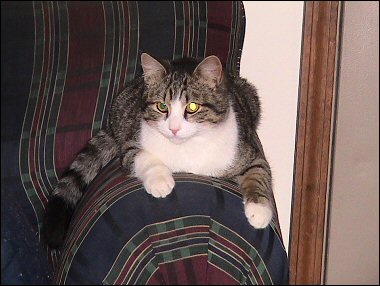 When I got home from the farm yesterday, I was soaked and exhausted and drained. And it was starting to rain. Our Mystery Kitty was hanging out in the yard. I looked at her getting soaked, and then held the door open told her I had a great big vacancy in my heart right now.
She came running.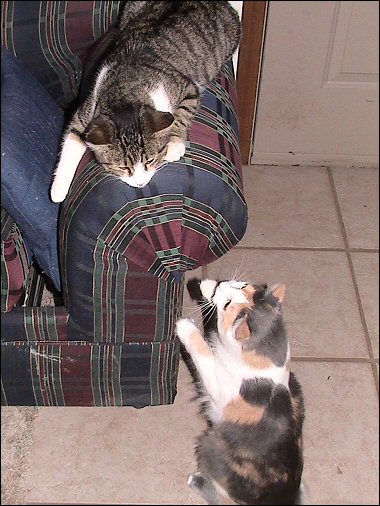 Olivia isn't too thrilled with this – there's a new female cat co-opting everyone's affection! The horror!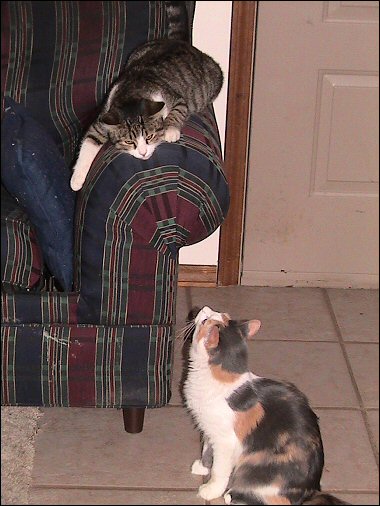 The new kitty goes tomorrow to be spayed. That might help. (But aren't they kyoot?)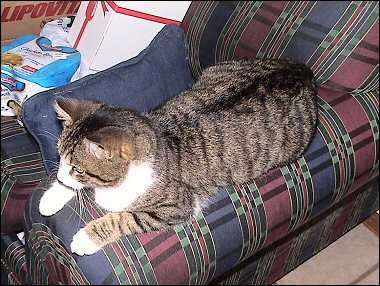 Not so much an armchair quarterback as a chair-arm quarterback.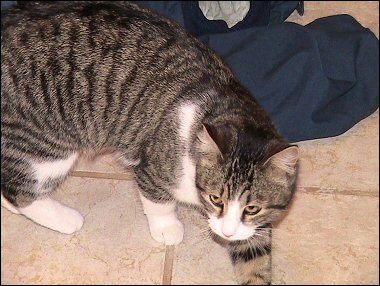 I know I always tell everyone that the best thing to do after losing a pet is to mourn and adopt another pet. I try to lead by example, but I didn't expect to compress all of that into a one-day schedule.