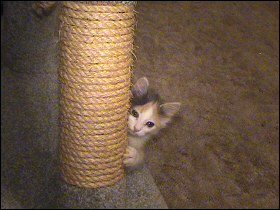 After finding Olivia asleep, I decided I should join her (though not on the bench), and after I laid down in the bed, I found that I suddenly had a kitten sleeping right next to my head. Funny how that works out – I guess my shoulder is even better than the bench, and probably warmer too. But then we woke up, and after jumping down to go eat some food and drink some water, Olivia decided it was time to attack the bench!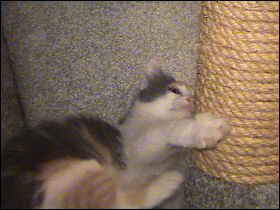 Here's Olivia trying to shimmy up the bench. Upside-down. Good trick if you can do it, eh?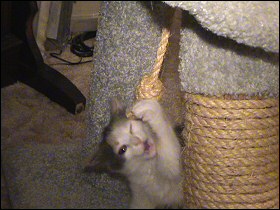 ROCK ON! I'VE GOT A BENCH!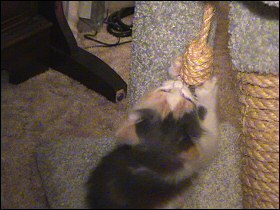 Olivia loves that dangling piece of rope.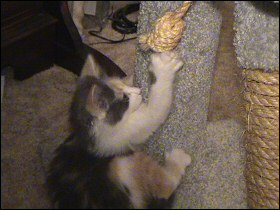 It's also great for helping her climb.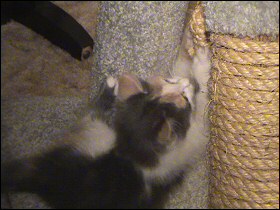 But then, that also means it's great for her to swing on until she lets go and plops down on her little fuzzy butt.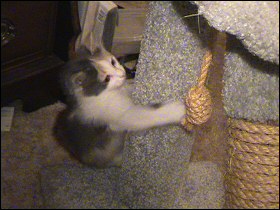 A slightly different approach.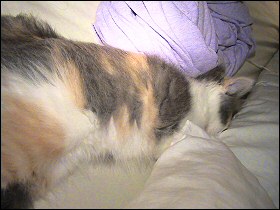 All played out: time to crash out on the bed again, right next to the pillows.
Don't just take my word for it though – here's your obligatory kitty video clip.